Extras: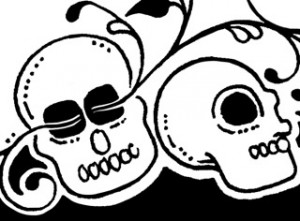 Reading Group Discussion Questions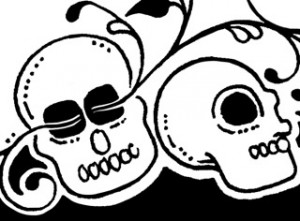 Playlist
Summary:
The unthinkable has happened. Vincent is doomed to roam the earth as a wandering spirit unless Kate can discover the truth behind an ancient ritual. Kate must ask herself: what is she willing to sacrifice to bring back her beloved? The answer: everything.
In Die for Me, Amy Plum created a truly original paranormal mythology and a captivating story that was praised for its "lush Parisian setting and gorgeous characters," by Publishers Weekly. The sequel, Until I Die, thrilled readers with more heart-pounding suspense, spellbinding romance, and a major cliff-hanger that Kirkus said would "compel readers to the final book in the trilogy." Now If I Should Die brings this series to a satisfying, surprising, and bittersweet end.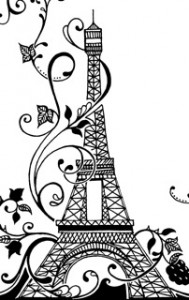 What Folks Are Saying:

Booklist
Plum's Revenant trilogy comes to an end, but not without suspense, bloodshed, a horrific zombie war, death, reanimation, and romance. Kate sheds her high-school facade to concentrate on her relationship with the bardia and their war against the numa. But first she must help find a way to rescue Vincent's spirit from the evil Violette, who has tricked him, killed him, and burned his body. Her challenge is to find the funeral urn called a thymiaterion, interpret its seven symbols, and thus unlock the ancient secret to his reembodiment all before Violette absorbs his power permanently. Can she do it? Find out in this swashbuckling final episode with plot twists and unexpected revelations.
RT Book Reviews, 4 1/2 stars
Plum has done it again, writing another fantastic tale, filled with deception and romance, action and mystery. You'll be sucked in from the very first page. This amazing conclusion of the Die for Me trilogy is surely one to die for.
Kirkus Reviews
The Die for Me series about an American teenager involved with undead revenants in Paris concludes.
Courageous, loyal Kate mourns not the death, which is a normal occurrence for revenants, but the cremation of her undead boyfriend, Vincent, at the hands of Violette, leader of the evil numa. Vincent can't come back to life if his body no longer exists. Luckily, Kate and Bran, the revenants' healer assistant, unearth a ceremony that might restore him but only if they also can find the ancient, lost equipment necessary. With or without Vincent, the book continues with preparation for battle, then actual battle, with plenty of well-paced tension. Appropriately spaced romantic interludes provide variety. The major plot point is the identity of a prophesied champion, destined to win the battle between good and evil, at least in Paris, for now, and of course, the heroine faces the usual insurmountable odds.
Fortunately, this series doesn't take itself completely seriously. Plum includes fairly frequent tongue-in-cheek humor lampooning her own plot—"my safety was at risk because of an evil undead medieval teenager"—which helps lift the book above standard undead fare. Yes, it's the usual mishmash of romance and the supernatural, but the author keeps the narrative moving along at a sprightly pace and handles the suspense well. Formulaic but fun, which makes all the difference.
Voice of Youth Advocates (VOYA)
The final book in the Die for Me series picks up right where Until I Die (HarperTeen, 2012/VOYA April 2012) left off in a stunning scene at Paris's Sacré Coeur monument.
Violette betrays the revenants by capturing Vincent and plans to destroy him. She believes he is the Champion, or the one who is prophesied to conquer the numa, those that become immortal by taking lives rather than saving them, which is opposite of the revenants. No longer just a feud between a few revenants and numa, Violette's actions threaten an all-out war. Kate, Vincent's girlfriend, knows that he is not completely destroyed. They can still communicate through their thoughts even if unable to see each other. Her devotion to Vincent remains steadfast as she is convinced that he will be able to be more than just a spirit. "Vincent still existed, even if his body didn't. The boy I loved so desperately hadn't completely disappeared." With the help of her understanding grandparents, and Vincent's family of revenants, she sets out to research the ritual that is needed to bring him back to life.
Like the previous books in the trilogy, there is plenty of romance, danger, and unpredictable turns against a backdrop of Paris. Readers will be rooting for Kate and Vincent all the way.  Those looking for something beyond the Twilight series will enjoy these fast reads about immortals and will likely relish the dose of history and research involved in Kate's journey to discover the truth.
New York Journal of Books
If I Should Die is the final book in the unique Revenants trilogy by Amy Plum. Revenants are zombie-like creatures committed to dying, sacrificing themselves over and over again for the sake of the humans they are sworn to protect.
Seventeen-year-old Kate has forged a relationship with one: Vincent. They've endured a lot to be together, and then the unthinkable happened. Violette, one of his own, betrayed Vincent. He was killed and his body burned to ensure that he would be unable to reanimate.
Kate is not willing to let go. She is not going to accept that her beloved is doomed to roam the earth as a disembodied spirit—not if she has anything to do with it.
Kate goes in search of an ancient ritual that may or may not be true. It holds the only chance of bringing Vincent back to her. She finds herself positioned to give her all and if she should die . . . that's the chance she has to take.
This last book does not disappoint. Each novel in the series ratchets up the action and the tension. Amy Plum is to be congratulated for her creation of the Revenants. It is a fresh and original mythology.
Ms. Plum manages to keep the romantic element alive even though, through most of the story, Vincent is in spirit form. It's a credit to her skill at characterization. The author also strikes a good balance between the romance and the action of the story. If I Should Die is well plotted with a final twist that will keep readers on their toes.
It will be interesting to see what Amy Plum will come up with next.
Cliffside Park Public Library, NJ
Surfaced secrets and life-changing discoveries abound in this fast-paced supernatural tale as it barrels toward its exciting, bittersweet conclusion. Bent on stealing powers that evil Violette believes Vincent possesses, she destroys his body, leaving him a drifting spirit. But Vincent is still able to contact his mortal love, Kate, and his revenant kindred (undead beings who spend their immortality sacrificing themselves for others). Kate refuses to lose Vincent forever, so she enlists help from her family, friends, and a supernatural healer. Her quest to find a ritual that could return him to physical form takes her from Paris to a secret antiquity collection in New York's Metropolitan Museum of Art. Meanwhile, Violette, in her quest for power, continues to hunt for the Champion, the revenants' savior. While some readers might figure out the identity of the true Champion before the protagonist does, this doesn't detract from the overall enjoyment of the story. Backstory fills in the gaps and encourages readers who are new to the trilogy to seek out the first two titles. Tension, danger, and romantic yearning are palpable. Despite fantastical elements, the romance reads realistically. There is some sexual content, but it is not gratuitous. The world-building is solid and unique. Recommend to teens who enjoyed Cassandra Clare's "The Mortal Instruments" series (S & S).–Danielle Serra