Posted on December 6, 2013
Thursdays are usually pretty boring, right? Well, not any more! I am going to be giving you a short excerpt of AFTER THE END every single Thursday, until I have revealed the entirety of Chapters 19 and 20.
Why 19 and 20, you ask? Because there are 2 parts of the book. Part 1 is Juneau in Alaska, and it's a bit dark. For example, I could give you something like,
"My arrow flies true and the great bull caribou slumps to the ground. I sling my crossbow over my shoulder, and the virgin snow crunches under my moccasins as I sprint across the field to kneel by the beast's heaving side. 'Thank you,' I say as I draw my knife from my belt. I pet the bristly fur of his muzzle and look him straight in his huge glassy eye. And then I slit his throat." (AFTER THE END, p. 11)
But I wouldn't want to do that. Because then you'd think that the book is about hunting and violence and that Juneau isn't a very nice person. Instead, we'll skip over to Part 2 and I'll give you the chapters where Juneau Newhaven (17) and Miles Blackwell (18) meet. It's a good introduction to them and the rest of the two-book series.
Why am I doing this? Well, I admit, my goal isn't solely to liven up your Thursdays. I am hoping that you will like the story enough to pre-order the book. So I have put handy pre-order links at the bottom of the page. But DON'T PRE-ORDER IT unless you are thoroughly intrigued by the characters, by their mysteries, by the suggestion that things are not as they seem. So don't order it right away. Wait until you can't stand it any more and are totally hooked. And then click the button!
Instead of posting each excerpt in a separate blog post, I will just add the new excerpt to this one each Thursday. That way you can easily find your way back to read more. So…are you ready? Here begins the world-exclusive teaser of Chapters 19 and 20 from AFTER THE END, to be released by HarperTeen on May 6, 2014.
Dec. 5, 2013 Excerpt (longer than usual, to get you into it!)
Chapter 19: Juneau
I have searched the streets of Seattle for several days, looking for the person my oracle spoke of, without the foggiest notion of what he looks like. Yesterday I felt he was near, but I had to run from my pursuers before I could spot him.
Used to being the hunter, I am now the hunted. Men are chasing me—they aren't dressed like Whit's captors, so I have no idea who they are. I just know I have to continue looking for the person I'm supposed to meet while keeping the men at bay. It would help if I knew what he looked like instead of just trusting my hunter's instinct that he is following me.
But the second he walks into the library, I know it is him.
Next excerpt: Dec. 12, 2013 
If you're dying for more, click below to pre-order!
From IndieBound
From Amazon
From Barnes & Noble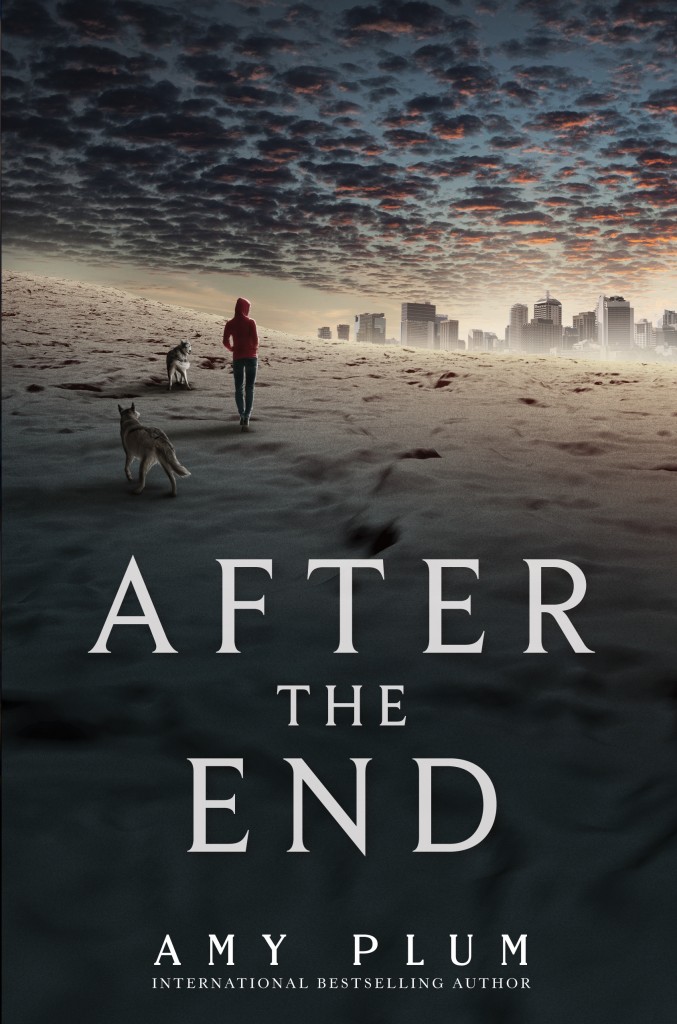 --------------------------------------------------------------------------------------------------------