Posted on April 3, 2018

Welcome to the
Spring 2018
YA Scavenger Hunt!
April 3 – April 8 (noon pacific time)
For you first timers, the YA Scavenger Hunt is an online blog hop created by the lovely and talented Colleen Houck. It's a chance for you to see bonus material from your favorite YA authors as well as winning amazing prizes.
If you came here looking for my bonus material—a sneak peek of Chapter 17 of my upcoming YA horror novel NEVERWAKE —you'll have to keep hunting!
In this post, you not only get access to exclusive content from an author, you also get a clue. Add up the clues, and you can enter for our prize–one lucky winner will receive one signed book from each author on the hunt in my team! And another will win a $50 Amazon gift certificate! But play fast: this contest (and all the exclusive bonus material) will only be online until April 8!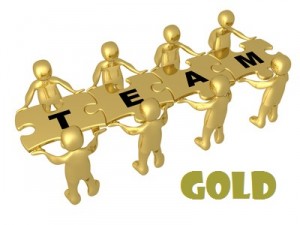 Go to the YA Scavenger Hunt page to find out all about the hunt. There are SIX contests going on simultaneously, and you can enter one or all! I am a part of the GOLD TEAM–but there is also a BLUE, GREEN, RED, PINK, and PURPLE-each with 20 authors for several chances to win a whole different set of signed books!
If you'd like to find out more about the hunt, see links to all the authors participating, and see the full list of prizes up for grabs, go to the YA Scavenger Hunt page.
(If you get stuck as you are moving through the hunt, click through to this page.)
SCAVENGER HUNT PUZZLE
Directions: Below, you'll notice that I've listed my favorite number. Collect the favorite numbers of all the authors on the gold team, and then add them up.
Entry Form: Once you've added up all the numbers, make sure you fill out the form here to officially qualify for the grand prize. Only entries that have the correct number will qualify.
Rules: Open internationally, anyone below the age of 18 should have a parent or guardian's permission to enter. To be eligible for the grand prize, you must submit the completed entry form by April 8, at noon Pacific Time. Entries sent without the correct number or without contact information will not be considered.
ARE YOU READY??? Here we go…

BONJOUR!!
I'm Amy Plum, and I live in Paris. The one in France. Not Texas.
As my favorite French chefs are so kindly demonstrating, I'm the author of the DIE FOR ME series, a paranormal romance series set in Paris featuring supernatural beings of my very own making called "revenants." My second series, AFTER THE END, is set all over America (because road trip) and is action, romance, adventure, with a little bit of magic and a lot of kick-assness. My third series, DREAMFALL, is YA horror. NEVERWAKE, the second book of the duology, will be released on August 7 by HarperTeen.
Now that I've introduced myself, I'm excited to tell you about the author I'm hosting today:
Rosalyn EVES
Rosalyn Eves is a part-time English teacher, part-time writer, and full time mom. She lives with her husband and three children in Southern Utah, where she enjoys watching BBC period pieces, hiking, and playing games with her family. She dislikes housework on principle. The first two books of her YA historical fantasy trilogy, BLOOD ROSE REBELLION and LOST CROW CONSPIRACY are currently available.
Find out more about Rosalyn on www.rosalyneves.com.
Rosalyn's book THE LOST CROW CONSPIRACY just released March 27th!

Here's what it's about:
In the wake of a broken spell, central Europe is in turmoil, awash with monsters and conspiracies. In the midst of this, 17-year-old Anna Arden struggles to find her place in the unfolding political drama, and as her actions only disrupt a tenuous peace, she turns to the one person who can help: the King of Crows.
Today, I'm excited to give you Rosalyn's EXCLUSIVE CONTENT for YASH:
a Bonus Scene (told in an alternate POV) for THE LOST CROW CONSPIRACY!!!
Are you ready? Here we go!
BONUS SCENE for
THE LOST CROW CONSPIRACY

This might be our easiest mark yet.
I was only a couple weeks into my newly minted career as a betyár (a preferable term, in my mind, to the more sordid "bandit"), but already I'd grown discerning about vehicles and their possibilities for wealth. There were the discrete conveyances of the upper nobility, well-appointed but not ostentatious. The shabby-genteel carriages of the sandal nobles, who had more titles than actual money, which we only stopped if desperate. The farmer carts that we generally ignored.
But the carriage rumbling towards us bore all the promising signs I'd learned to look for: glossy paint with bright gold trim; six matched greys chosen more for their looks than athletic prowess; and no coat of arms, which meant, most likely, a wealthy merchant. A single guard rode beside the coachman.
Beside me, Ákos's lips twitched. He rubbed a hand over his bright red curls. "It's like they've sent us an engraved invitation to meet them."
The coachman knew it too. Even at this distance I could read the rigid way he held himself, the way his eyes continually scanned the roadside, as though he expected a trap. The guard merely looked bored.
We'd liven them up soon enough.
"Now," Ákos whispered, and the three of us separated. Ákos fell back to circle behind the carriage. Beside me, Zhivka began humming under her breath as her skin began to luminesce, her glamour projecting toward the oncoming coachman.
The moment her glamour hit, the coachman lost his stiffness. The reins fell slack in his hands, and the horses slowed to a walk. The guard, slightly more resistant to the samodiva's glamour, shot to his feet, gun already out. I concentrated for a moment, and the gun shifted. The guard stared at the branch clutched in his hand as though it might bite him, then flung it into the grass beyond the road.
Zhivka and I rode forward. The guard sagged back into his seat, his eyes turning glassy as Zhivka's glamour took effect.
I smirked. It was almost too easy.
But before we reached the carriage, a small shape hurtled up out of the shallow ditch running alongside the road. "Stand and deliver!"
It was a boy, a small gun with silver inlay held steady in his hand. He couldn't have been more than fifteen, slim and beardless, his voice a high, fluting tenor. He had the dark hair and eyes of the old Magyar families who'd first settled the Carpathian basin, though most of that hair was shoved under the slouched hat preferred by students and revolutionaries. (I should know, having been both.)
"What the devil?" I spurred my horse forward. This was our mark. Ákos galloped up the road behind the carriage, concern trumping our original plan for secrecy.
The carriage door flung open. I couldn't see the occupants well, but I heard a querulous voice and the boy's repeated insistence, "Stand and deliver!"
The boy glanced away from the open door, his dark eyes finding mine. Instead of fear, a kind of mulish stubbornness settled on his brow. What fool game was the child playing? I'd been willing to believe he hadn't seen us, but his glower disabused me of that notion. The boy had the look of someone trying to prove something. But what? And to whom?
The coachman clambered down from the carriage and drifted across the road to Zhivka, his round-moon face rapturous. She only rolled her eyes and nudged her horse out of reach. "Hurry up," she called.
A small purse appeared in the open doorway, held by a plump hand. The boy snatched it and stowed it inside his waistband. I slid down from my horse and stalked toward the boy, reaching for his shirt-sleeve. He twisted and ducked away—slamming into Ákos, who'd come up behind him.
"I'll take that purse," Ákos said, grabbing the boy's arm and twisting it.
The boy looked at Ákos, then darted a glance back at me, his frown deepening. A curious light lit his eyes, and I was still trying to interpret it when the boy vanished, his clothes collapsing to the ground where he had stood a moment before. Ákos stooped to recover the purse from the pile of clothing, ignoring the high-pitched demands from the coach to know what in Heaven's name was happening.
I wished I knew. There were Animanti who could turn invisible—but I'd never seen one disappear like that, leaving their clothing behind.
"Táltos," Zhivka said, coming up beside me.
"What?" I demanded, more irritably than her question warranted.
She shook her head, pointing. "I think the child was táltos."
I saw then what I'd missed: the tiny, dark speck of a bee flying across the field. It would have been an easy enough thing to shift, to crawl out of the clothes while we were caught off-guard by surprise. If I'd ever encountered another táltos before, I might even have suspected that.
But I'd never seen another táltos before—I'd been told the last táltos died decades ago. That I was the only shape-shifter left.
"One of yours, Crow King?" Ákos asked. "László won't like it if you're cheating him."
"What kind of a fool do you take me for? Never mind. Don't answer that." The bee was out of sight now, but I'd stake my share of that fat purse that the peregrine falcon cutting through the sky was no falcon. I'd pick a peregrine too, if I were running. I'd done so before. I turned to Ákos. "Tell László I'll be back shortly. And do something with them." I waved my hand at the coachman and guard, who were trailing behind Zhivka like love-sick puppies.
Then I flung myself into the air, my clothes falling away as my limbs shrank, my bones hollowing out. I released a falcon's scream as I tore after the táltos.
The air was my natural element, riding the currents, the wind screaming along my feathers. I preferred my crow's cleverness to a falcon's speed, but this morning, the thrill of the hunt hummed along my bones, and my wings cut through the air like a sharp knife through silk.
It did not take long to reach the fleeing falcon: the child was clearly newer to shifting than I was, his muscles not so adept at manipulating his new form. Plus, I was bigger. I drove the falcon down toward the ground, and he took cover in a grove of trees.
I followed, swinging deftly through the tangled limbs and branches. I wasn't entirely sure what I'd do with the boy when I caught him, as I was torn between curiosity and outrage.
But there was no falcon hiding among the trees. No boy, either. Only a peasant girl, stuffing the ends of her blouse into a long skirt. She looked up as I landed on an overhanging branch, her dark eyes widening.
I recognized those eyes.
Surprise nearly knocked me from my perch. I tightened my grip, then shifted, careful to keep a screen of leaves between us. As a táltos herself, she was likely not so squeamish about nudity as most, but you never knew.
"Who are you?" I asked. Then, "You shouldn't be robbing on Fekete László's turf. He'll make your life hell."
"You mean he'll send you after me?" She asked, eyes flashing. "I'm not afraid of you."
I'd never been any young lady's idea of hell before. My lips curled approvingly. "Good. Then perhaps you'll tell me who you are?"
"No one," she said, and then she shifted again. I caught the flicker of her mouse's tail as she disappeared into the roots of the tree.
This time, though I tried to follow, I caught no further glimpse of her. This was her terrain, not mine. As night fell, I gave up and returned to the other betyárok, with only questions as a reward for my pains.
It would be months before I saw her again.
Does that sound amazing or what?!

To find out more about Rosalyn and THE LOST CROW CONSPIRACY, check out her website or follow her on Twitter or Facebook!
And don't forget to enter the contest for a chance to win a ton of signed books by me, Rosalyn Eves, and more authors! To enter, you need to know that my favorite number is 33. Add up all the favorite numbers of the authors on the gold team and you'll have all the secret code to enter for the grand prize!
My very own giveaway: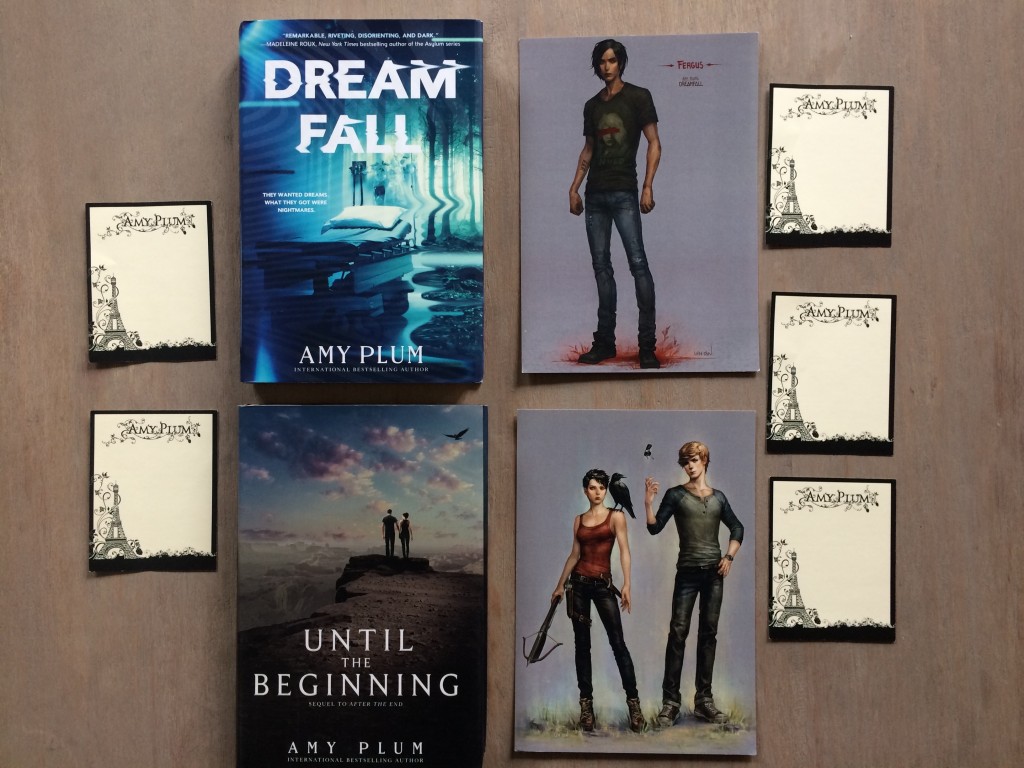 Win an Amy Plum prize pack including signed hardbacks of UNTIL THE BEGINNING and DREAMFALL, original art postcards by Len-Yan and 5 signed and dedicated Amy Plum bookplates (for the rest of your Amy Plum books!)
Just sign up for the Rafflecopter contest below!
The Amy Plum Rafflecopter giveaway

Note: to be eligible to win you also need to submit a valid entry for the YA Scavenger Hunt grand prize
Don't stop here. CONTINUE THE HUNT!
To continue on your quest for the hunt, you need to check out the next author, A.M. Rose!
--------------------------------------------------------------------------------------------------------