UNTIL NOW, IT WAS ONLY AN E-BOOK.
STARTING 2021…
YOU CAN BUY IT IN PRINT!
(AND GIVE IT A HOME WITH THE REST OF YOUR DIE FOR ME BOOKS!)
Buy DIE FOR HER at IndieBound
Buy DIE FOR HER on Barnes and Noble.
Buy DIE FOR HER on Amazon.
Buy from local bookshops on Bookshop.org
Summary:
Set in the romantic and death-defying world of the international bestselling Die for Me series, this digital original novella follows Jules, a brooding, immortal French artist who has fallen in love with his best friend's girlfriend.
Jules Marchenoir is a revenant—an undead being whose fate forces him to sacrifice himself over and over again to save human lives. He's spent the better part of the last century flirting his way through Paris, but when he met Kate Mercier, the heroine from Amy Plum's Die for Me series, he knew his afterlife had changed forever and he had found the love of his life. Until Kate fell for his best friend, Vincent. Now Jules is faced with an impossible decision: choosing between his loyal friend and a love truly worth dying for.
What Folks Are Saying:
Me My Books and I
This was a fantastic read that I finished in just a couple of hours, if you enjoyed the first two books you are going to LOVE this novella!"
Book Nerds Across America
Beautifully written, beautiful character exposure. Made my heart hurt every time in that good kind of way.
Reading Lark
After reading Die For Her, I have a new appreciation for Jules. I already found him adorable in the previous books, but getting into his head in this novella, which also serves as a retelling of the events of the Revenants trilogy up to the end of the middle book through Jules's point of view, just made me love him all the more.
And because this novella serves as a retelling from Jules's point of view, we also get more insight into what went on when Kate wasn't hanging around La Maison.
This is unrequited love described at its best.
Fiktshun.com
DIE FOR HER is a wildly entertaining and incredibly revealing novella in author Amy Plum's Die for Me series told from Jules' perspective. Released between books two and three, this short story takes a look at events from the first two books in the series from his POV and concludes at the same point in the story as UNTIL I DIE.
As it does parallel the story as told from Kate's point of view, this novella should not be read prior to having read both previously released books. And as it reveals certain things that were hinted at in that second book, and which will likely come to light in IF I SHOULD DIE, it is best read prior to reading that third and final book in the series.
Jules is one of the author's more charismatic characters. His charming and flirtatious behavior serve to make him one of the more likable characters in this series, even if at first glance he appears to be a bit shallow. But in this novella, readers will get to see a different side of Jules and will learn that there is more to him than what meets the eye.
This novella also gives readers an expanded look at the world as well as a look at it from an alternate viewpoint. It offers a quick look at events that couldn't be explored from Kate's perspective, insight into events where her POV may not have been the most accurate, and an eye-opening peek at scenes involving both Kate and Jules.
DIE FOR HER is not only a riveting read but a heartbreaking one. For fans of the series, and especially Jules, this story is not one to be missed. And for those readers who may not have picked up on the hints in UNTIL I DIE, reading this novella will make them want to go back for a second look.
on a personal note…
As a fan of this character, I couldn't help but fall instantly in love with this story. It made me grin, it tore my heart out and it made me want to read an entire novel from his point of view. It also made me happy that I was right to adore him, that he wasn't just a flirt, that he was so much more.
And I am so glad I read this before reading IF I SHOULD DIE. I would have been wondering if my suspicions were correct for the entire read until all was revealed. And not knowing Jules' thoughts would have made for a completely different reading experience of that last book.
I don't usually get all swoon-y over a novella. And I almost never fall madly in love with one. But it couldn't be helped. This story was all sorts of awesome.
The Unofficial Addiction Book Fan Club
As always, Amy Plum didn't disappoint us with this marvelous book.
Extras: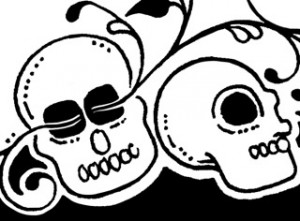 Playlist (one song only)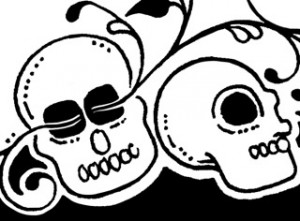 Excerpt: Jules talks about Kate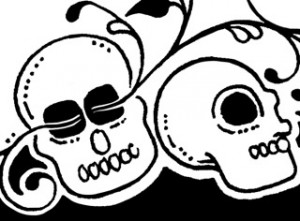 Interview with Jules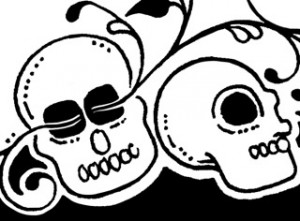 Readers' Questions for Jules