DREAMFALL
Welcome to the DREAMFALL book page, which I'll be adding stuff to as the news rolls in.
So far, I'm thrilled to announce that two language rights have already sold! Dreamfall will be coming to Turkey and Hungary. There are so many other exciting things I can't yet tell you, so keep checking back.
About the book: although I have written horror before, I have never published it, and this is not just horror…it's YA HORROR! It's kind of a mix of
Flatliners,
the Matrix
and Nightmare on Elm Street.
As for how it compares to my other books, I end the acknowledgements with this: "And above all, thank you to my readers…. I handed out virtual tissues for the DIE FOR ME series and virtual crossbows for AFTER THE END. After DREAMFALL, you all deserve a nightlight.
Here is the premise for DREAMFALL:
A radical experiment to cure chronic insomnia goes wrong, and its seven teenage test subjects are plunged into a shared coma populated by one another's nightmares; those who die in the dream will also die in real life.
Want to know more? Okay!
Sleep comes easily for most people—but it is an unattainable dream for Cata Cordova, Fergus Willson and the five other teens who volunteered to take part in a radical new treatment. They suffer from devastating insomnia and are desperate for help. So desperate that they're willing to undergo an experimental procedure, which has only ever been tested on one other patient. They're supposed to be the beta group. But this time, nothing goes as planned….
Soon after the seven of them are put under, catastrophe strikes and they find themselves thrown together in a shared dreamworld with no memory of the experiment or any idea of how they got there. As Cata, Fergus and the others try to figure out what's happened to them, they come to the terrifying realization that they are trapped inside a world where their worst nightmares come to life. Hunted by creatures from their deepest, darkest imaginations and tormented by terrible secrets they'd rather keep buried, the teens are forced to band together to face their biggest fears. And if these dreamers can't find a way to defeat them, they won't have a hope of ever waking up.
What People Are Saying
"VERDICT: A definite purchase for libraries serving younger sci-fi and horror fans, who will be eagerly waiting for the sequel. Reminiscent of Neal Shusterman's Full Tilt, this novel is a fast-paced nightmare come to life, told in alternating points of view. It seems everyone, from the test subject teens to the doctors, has something to hide. Plum develops the characters just enough to keep readers guessing about their motivations." — School Library Journal
"Told in alternating chapters among defensive Cata, brooding Fergus, and optimistic medical intern Jaime, Dreamfall leaps ahead at a breakneck pace and holds the reader's attention to the gripping, cliffhanger end, when it is revealed that one of the seven stuck in the dream state is a psychopath and possible murderer. Characters include teens of myriad social and ethnic backgrounds who suffer forms of narcolepsy, anxiety, and other mental health disorders.  Deftly and concisely blending hard-edged action, suspense, and a well- crafted cast of characters, Plum delivers a compelling must-have science fiction/action/horror mash-up that will leave readers anticipating the next installment of this planned duology." — VOYA (Voice of Youth Advocates)
"The cover alone is enough to pique the interest of teens with a fascination for horror.  What follows is a psychological thriller/sci fi story that will keep readers guessing until the very end. Plum has tapped into the horror genre to create nightmares that can kill subjects in both their dream and waking state, and it is that instant recognition of those horror tropes that will raise delicious goosebumps for teen readers.  The cliffhanger ending sets this short tale up for a sequel that is likely to be equally well received, since subject 7 appears to be a killer, and the ending suggests the killer's identity.  Just when readers think they know their characters, it turns out, they may have to rethink their preconceptions.  Teens who have shown an interest in Stephen King thrillers like It, and Christine, or who have enjoyed Gordon Alexander Smith's Lockdown series or Michael Grant's Gone series will find this an easy, but spine tingling, read." — YALSA (Young Adult Library Services Association) Quick Pick Nominee 2018
"Jaime Salvator, a top pre-med student at Yale, witnesses an unprecedented sleep experiment involving teenagers who suffer from insomnia—and how it goes dreadfully wrong." —Kirkus Reviews

"Plum alternates among the perspectives of Jaime, 16-year-old Catalina Cordova, and 18-year-old college student Fergus Willson, maintaining a quick pace as the teens bounce through each other's nightmares, facing off against their fears, while Jaime digs into their backgrounds." — Publisher's Weekly
"DREAMFALL is a gorgeous nightmare and an ominous mystery, a compulsively riveting read that delivers twist after twist. I can't wait to enter this dream again!" — Rachel Caine, New York Times, USA Today, and #1 internationally bestselling author of more than 45 novels
"Plum has done something remarkable with DREAMFALL, it feels simultaneously like classic horror but also undeniably modern. The individual characters are riveting, and each of their voices comes through clearly throughout. The mind prison Plum creates is claustrophobic and terrifying, disorienting and dark. Horror readers will love the fresh premise and fast pace." — Madeleine Roux, New York Times bestselling author of the Asylum series
"Surreal and terrifying, Dreamfall is an adventure wrapped in a nightmare.  You'll never want to fall asleep again!"  — Gretchen McNeil, author of Ten and the Don't Get Mad series
"Plum crafts a wicked dreamscape where it's not only the nightmares you know that will come for you, it's the demons of the boy next door." — Natalie C. Parker, author of BEWARE THE WILD & BEHOLD THE BONES
"…this first in a duology will nonetheless appeal to fans of nightmarish fiction looking for an easy, but scary, read with a relatable premise. After all, who hasn't had a nightmare?" — Booklist


"A beautiful nightmare. Horrifying and impossible to put down." — Danielle Vega, THE MERCILESS trilogy
"DREAMFALL is a chilling descent into madness, where dreams become reality. You'll never sleep again!" — Kimberly Derting, award winning author of THE BODY FINDER series, THE PLEDGE trilogy, THE TAKING and THE REPLACED.
"Brace yourself. As Dreamfall rockets seven teens through every one of their worst nightmares—I promise you'll end up revisiting a few of your own. Once again, Amy Plum has created a wildly original, pulse-quickening, terrifying new world with a kickass cast of characters who will simultaneously break your heart and make you cheer." — Emily Carpenter, author of BURYING THE HONEYSUCKLE GIRLS
"It isn't horror for horror's sake." — My mom's friend Barbara
Character Reveals
As the weeks tick by until the release of the book, I will be revealing the characters of the story to you one by one. I asked the same artist who drew Juneau and Miles for me (the incredibly talented Len-Yan) to draw each of the characters of DREAMFALL, and as usual, the result is EPIC.
So…dear reader, I am pleased to introduce you to Fergus Willson. He is Beta Subject Two in the experiment. And here are his vitals:
Fergus Willson (Subject 2):
Age: 18
Diagnosed as having narcolepsy with cataplexy, hypnagogic hallucinations, sleep paralysis, excessive daytime sleepiness, and night terrors.
Because of his medical condition, he has to live with his parents. He is a Freshman at a local Connecticut community college. He can't drive, play sports, or do anything that would endanger him or others if he were to have a cataplexic attack.
Cata's description of him:
"To my right there's a boy about my age, maybe a little older. His skin is light brown, and the woman sitting next to him looks like she's from India. From the way she touches his arm—lightly but protectively—it's clear that she's his mother. The boy's got black wavy hair and is cute in a skater-boy way—if you ignore the dark circles under his eyes and the bruise on his chin."
INTRODUCING….Fergus: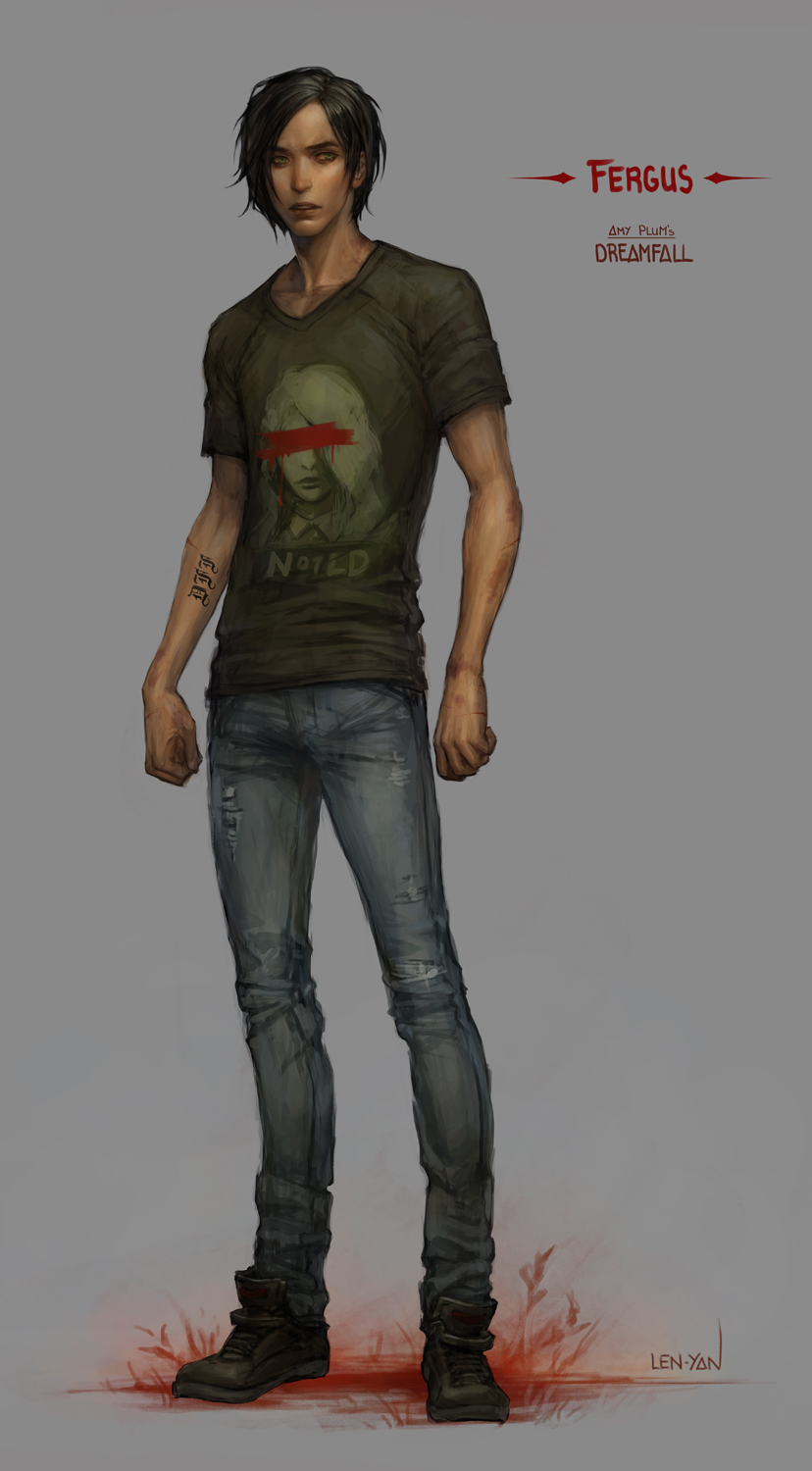 Isn't he amazing. I can't wait for you to meet him in the story. He will give you the feels in so many different ways.