The AFTER THE END duology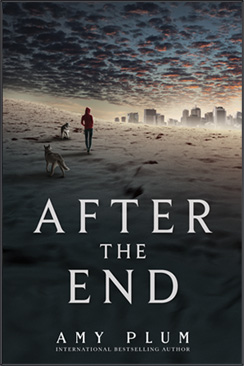 World War III has left the world ravaged by nuclear radiation. A lucky few escaped to the Alaskan wilderness. They′ve survived for the last thirty years by living off the land, being one with nature, and hiding from whoever else might still be out there.
At least, this is what Juneau has been told her entire life.
When Juneau returns from a hunting trip to discover that everyone in her clan has vanished, she sets off to find them. Leaving the boundaries of their land for the very first time, she learns something horrifying: There never was a war. Cities were never destroyed. The world is intact.
Everything was a lie.
Now Juneau is adrift in a modern-day world she never knew existed. But while she's trying to find a way to rescue her friends and family, someone else is looking for her. Someone who knows the extraordinary truth about the secrets of her past.
"In this series opener, Plum (the Die for Me books) introduces a resilient, crossbow-wielding, part-Chinese heroine, then forces this driven survivor to cooperate with a spoiled rich kid. Miles Blackwell seeks to redeem himself in the eyes of his CEO father by capturing Juneau, but he's instead pulled into her attempt to find her people. Misunderstandings and betrayals abound as Juneau and Miles set off on a road trip through the West, coming to appreciate each other in a slow-moving, believable romance." (Starred review, Publishers Weekly)
Click here to read more about the book, see reviews, and more!
Order on Barnes & Noble now! (ebook)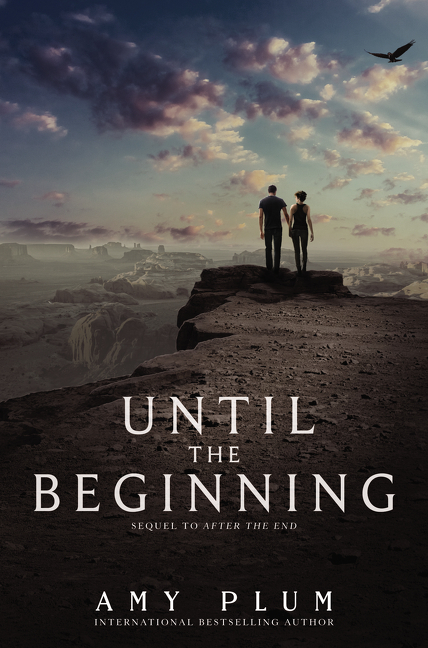 Amy Plum, international bestselling author of the Die for Me series, delivers a heart-pounding adventure perfect for fans of Michael Grant, Veronica Rossi, and Alexandra Bracken. Until the Beginning brings this duology to a stunning and captivating conclusion.
Juneau has been searching for her people and for answers . . . and she is about to find both in the exhilarating sequel to After the End, which Marie Lu, New York Times bestselling author of the Legend series and The Young Elites, called "Wonderfully riveting."
When Juneau's clan disappeared, she lost so much more than her friends and family. She soon discovered everything she thought she knew about her life was a lie. Her people's gifts were actually secret abilities that others wanted, desperately enough to kidnap an entire village.
Juneau and her new companion Miles's cross-country journey to find her clan has led them to a game preserve in New Mexico. Now Juneau's people are finally within reach, and she will stop at nothing to save them. But she has a target on her back too, because unbeknownst to her she is the key to unlocking everything. To rescue her people—and herself—Juneau must discover what she, and her abilities, are truly capable of.
Click here to read more about the book, see reviews, and more!
Order on Barnes & Noble now! (ebook)