I am thrilled and honored to announce that I am hosting Shakespeare and Company's (yes…that S&Co of Sylvia Beach, Ernest Hemingway, James Joyce, Ezra Pound… the one that was established almost 100 years ago) very first teen program: a monthly book club!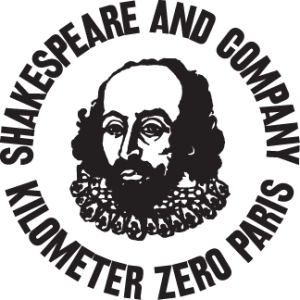 The first Monday night of every month, we will be welcoming Paris readers ages 12-18 to this free event, discussing a pre-chosen book that everyone reads before the meeting. Please come armed with your book, your highlighted passages, your reactions, your questions and your insights.
Thanks to the suggestions of a group of my YA author friends, I've chosen SIMON VS. THE HOMO SAPIENS AGENDA as our very first book. Becky Albertalli has even agreed to do a Facetime appearance with us! (Time/date/location here.)
Teen Vogue called SIMON VS. THE HOMO SAPIENS AGENDA "the love child of John Green and Rainbow Rowell." But if that's not enough to sell you on it, it is also described as "a twenty-first-century coming-of-age, coming out story—wrapped in a geek romance."
My verdict: You will laugh out loud in places, and will need a box of Kleenex nearby if you're a crier. Don't read the last chapters in public. You have been warned.
Please spread the word to all of your Paris friends who can read and discuss books in English! Here's a FB page to sign up for the first meeting. Otherwise, just email me to tell me you're coming!