Posted on August 30, 2016 by amy
Reader Julia D has the habit of painting the covers of her favorite books in oil paints, and just look at what she did with After the End! Isn't this AMAZING???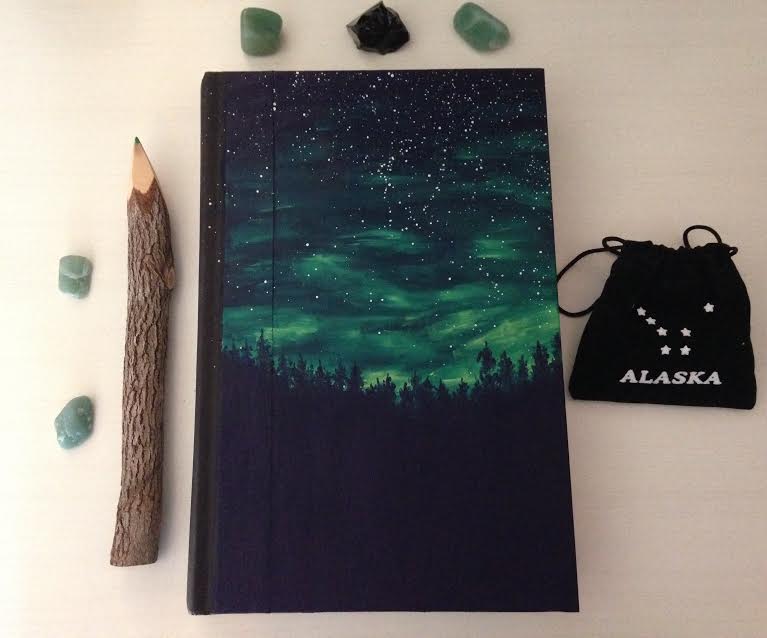 Julia explained to me that she painted with oil paint directly onto the book:
"Oil paint mixes and flows together really well so that how I did the sky. I actually watched someone on YouTube do this! First I did the sky with one solid color, then mixed in yellows and blue while it was still wet. Then the stars with water paint by using a splatter method. Then painted the forest/mountain with just one solid blue and then the trees with a smaller brush."
Just wow.
She went on to tell me, "My favorite part of After the End is probably when Miles breaks Juneau out of his dad's house, so adorable, and Miles has my sense of humor."
This has got to be the hundredth time I have said this, but I am so honored to have such creative and brilliant readers who are kind enough to reach out to me and let me know what my books mean to them. Much love to Julia and to you all!
--------------------------------------------------------------------------------------------------------