In the first few chapters of AFTER THE END, we see our protagonist Juneau leave the territory in the Alaskan wilderness where she was raised believing the world had been destroyed in World War III. The further she gets from her land the more signs of civilization she sees, until she arrives at a modern city (Anchorage) and discovers that there never was a World War III and that her life up to this point has been a lie.
This part of the book was really difficult to write because I had to imagine what it would be like to be seventeen years old and suddenly be faced with things as banal to us as cars, electricity…something as simple as keys. (Juneau and her clan lived in yurts.)
Here is Miles describing her in Chapter 18 as he trails her around Seattle:
"As I watch her, I realize there's something wrong with her. She flinches at the smallest provocation. A street cleaner goes by and she looks ready to climb the nearest tree to escape. She stands outside the Apple store and stares at the window for so long, it looks like she's planning a major electronics heist. You'd think she was seeing everything for the first time. Like she's Tarzan or something—raised by wolves in the deepest, darkest forest."
Epic Reads has come up with an AWESOME collection of GIFs called "How to Survive in a Modern World (a guide for YA characters)" to teach Juneau and anyone else suddenly finding themselves in the 21st century how to navigate today's world. See what you think, and feel free to add your own survival tips in the comments below!
Their first tip:
1. Always have a cell phone charger handy.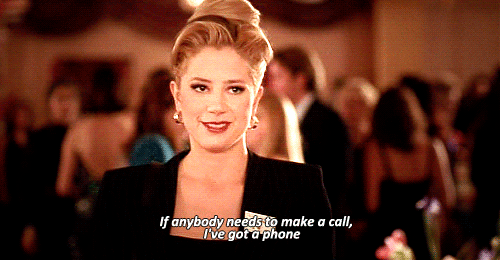 Click here to see the full list!