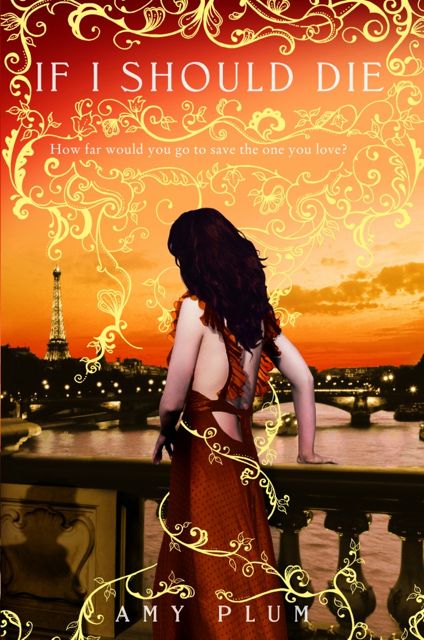 I am thrilled to announce that the U.S. paperback version of IF I SHOULD DIE has finally released! Why do you say "finally", you ask? Because, readers, this version has some very juicy extras. For example:
For Kate: A Love Letter from Vincent
An Immortal Interview: Readers' Questions for Amy Plum
Songs to Die For: The Official If I Should Die Playlist (Chosen with the help of fans)
Immortal Inquiries: An If I Should Die Discussion Guide
Sneak Peek: An Excerpt from Amy Plum's Next Novel, After the End
and…drumroll…
Yes…there is an epilogue to the DIE FOR ME series. So many readers had asked me what came next for our Paris friends that when Harper asked me to do these Extras, I immediately thought of writing an epilogue.
Or…asking Gaspard to write an epilogue, rather.
It's around two pages long and starts: "It has been five years since the Champion took her stand against the numa of Paris." I really hope you enjoy it. (Be sure to write me and let me know if you do!)
The US paperback can be ordered here!