Posted on February 25, 2013 by amy
CONTEST IS OVER – AND SARAH NICHOLSON IS THE WINNER. SEE MY COMMENT AT THE BOTTOM OF THE COMMENTS FOR MORE INFORMATION!
For this CONTEST MONDAY, I'm giving away one of my last ARCs of IF I SHOULD DIE…but you're going to have to work for it! 🙂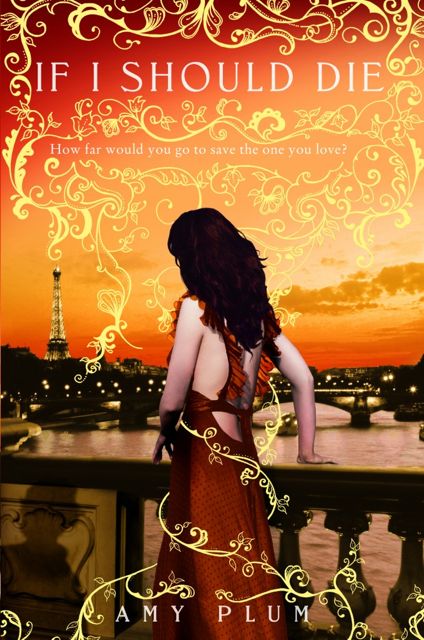 In two weeks I'm going to a writer's retreat in Texas with the following folks:
Brandy Allard, @BrandyAllard *
Anna Carey, @AnnaCareyBooks
Rae Carson, @raecarson
Corinne Duyvis, @corinneduyvis
Sonia Gensler, @soniagensler
Tessa Gratton, @tessagratton
Bethany Hagen, @Bethany_Hagen
Tara Hudson, @thudsonwrites
Emily Kate Johnston, @ek_johnston
Michelle Krys, @michellekrys *
Gretchen McNeil, @GretchenMcNeil
Myra McEntire, @MyraMcEntire
Amy Parker, @amychristinepar
Natalie C Parker, @nataliecparker
Amy Plum, @AmyPlumOhLaLa
Beth Revis, @bethrevis
Carrie Ryan, @carrieryan
Victoria Schwab, @veschwab
Amy Tintera, @amytintera
Kim Welchons, @Kim_Welchons
Stephanie Winkelhake, @StephieWink
Brenna Yovanoff, @brennayovanoff
*I left these two writers out (eek!), so anyone who
commented before right now (Tuesday 10am Paris time)
will get automatic 4 points for following their Twitter & FB.)
Fun, right? I promise to post lots of pics and bring back some good stories!
As for the IF I SHOULD DIE advance reader copy…I'm giving out points this time.
For each of the above authors that you follow on Twitter (or are already following on Twitter) you get 1 point.
For each author that you follow on FB (or are already following on FB) you get 1 point.
Post a photo of yourself with 1-5 books by these people on my FB page. For each book you get 5 points, up to 25 points. (Try to group all books into 1 photo – it's easier for me to count! You can show me the book on your e-reader if you have a digital copy.)
You get 1 point for commenting below and telling me how many points you have. And please give me some way to contact you (twitter handle, email address, etc.) If you're reading this on Goodreads, please leave the comment on my blog, not the Goodreads page!
I'm giving you a whole week for this contest, so will close it on Monday, March 4, 9am Paris time and announce the winner on Tuesday. The contest is international, as usual! Can't wait to see what books you have!
--------------------------------------------------------------------------------------------------------