Um…yeah. Just my hero and all.
That's my spiffy ready-for-Tweeting photo, but I thought you'd enjoy the real one pre-being-cropped: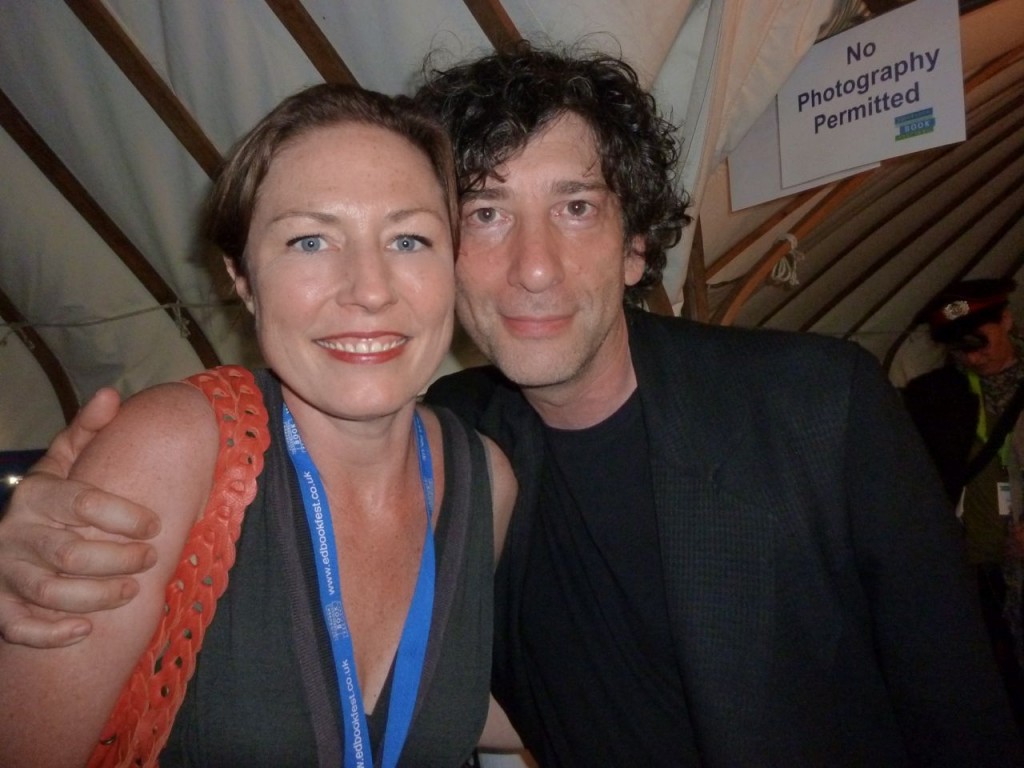 Yes, that's Amanda F. Palmer in the background! (And do you like the sign?)
And then, a little while later, because Neil's just that nice I saw this… *faints*

That's birthday and Christmas all put together for me this year!