What would you do if you sent in the final draft of your third book and had a few weeks before getting a copy-edited version back for changes?
[Hint: Your kids are with your ex and you have a whole week free. Your vacation isn't until later in the summer, and you miss writing because it's been awhile. But you need some inspiration.]
If I were you, I would phone up a writer friend and ask if you could hang out at his beach house where you could write all day, take walks on the beach, and then meet up with his friends and eat in restaurants at night. Does that sound like a good plan to you?
It did to me. So I phoned up my friend Nicolas, who is a French screenwriter with several fabulous TV series and films under his belt, and asked if I could hang with him at his house in Trouville, which is a beach town in Normandy, just a stone's throw (if you are an Olympic shot-putter…okay, if you are Ironman) across the channel from England.
Because he is a total sweetheart he said yes, and here we are two nights ago after sampling the catch of the day in a seaside restaurant.
And here is one reason that I knew that his house would be inspiration. (I've stayed here a few times before.) You look out his window and you see this: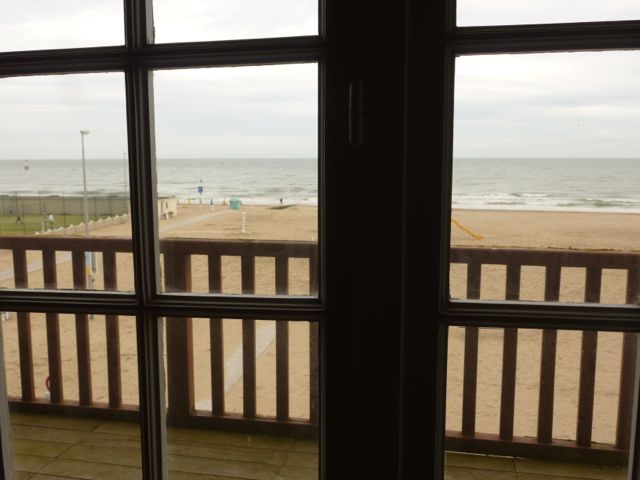 You walk down onto the beach and see this:
You step out onto the balcony and get a natural blow-dry.
You go out to eat, meet new friends, tell them your story, and they do that new friend thing where they shine a whole new light on your situation and help you see things in a way you couldn't see before. (Nothing like a good knock over the head with harsh but true reality when you're in a slump like this.)
[No new friend photo – they like their privacy. But one is a writer and the other is just plain old lovely.]
You feel like your life has turned a corner. You're starting from scratch. You walk along the boardwalk and see this: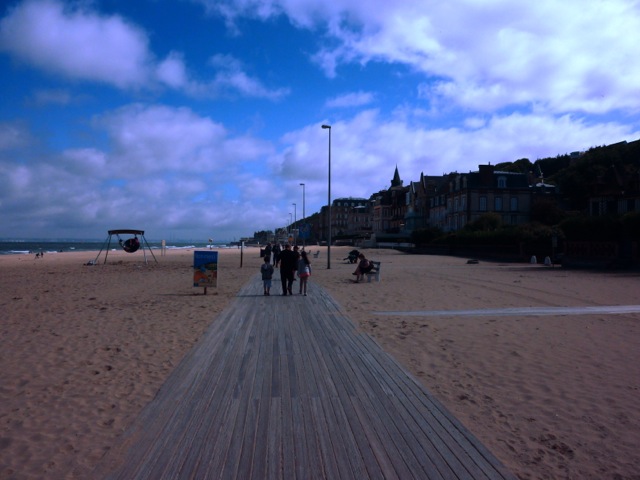 And you pass houses like this: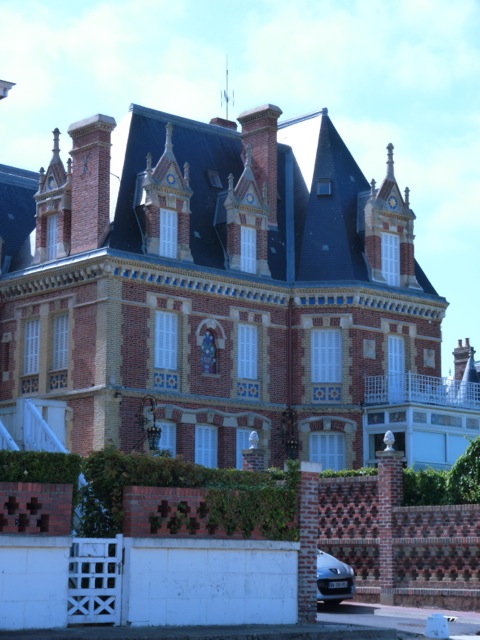 And you go back and write a few thousand words of a new book because your brain is refreshed and you are letting go of things that have been weighing you down.
With the mix of beauty and fresh thoughts, how could you be in this place and not be inspired? Go ahead. I dare you.