This is a quickie, because I'm about to run to my Lexington, KY book signing.
Here is a really fun account of the Books of Wonder party, with photos and a video of me reading, from Writer's Block.
Here is my author interview with Mundie Moms (the next stop on the Blog Tour, with giveaway and the next word for the riddle).
And…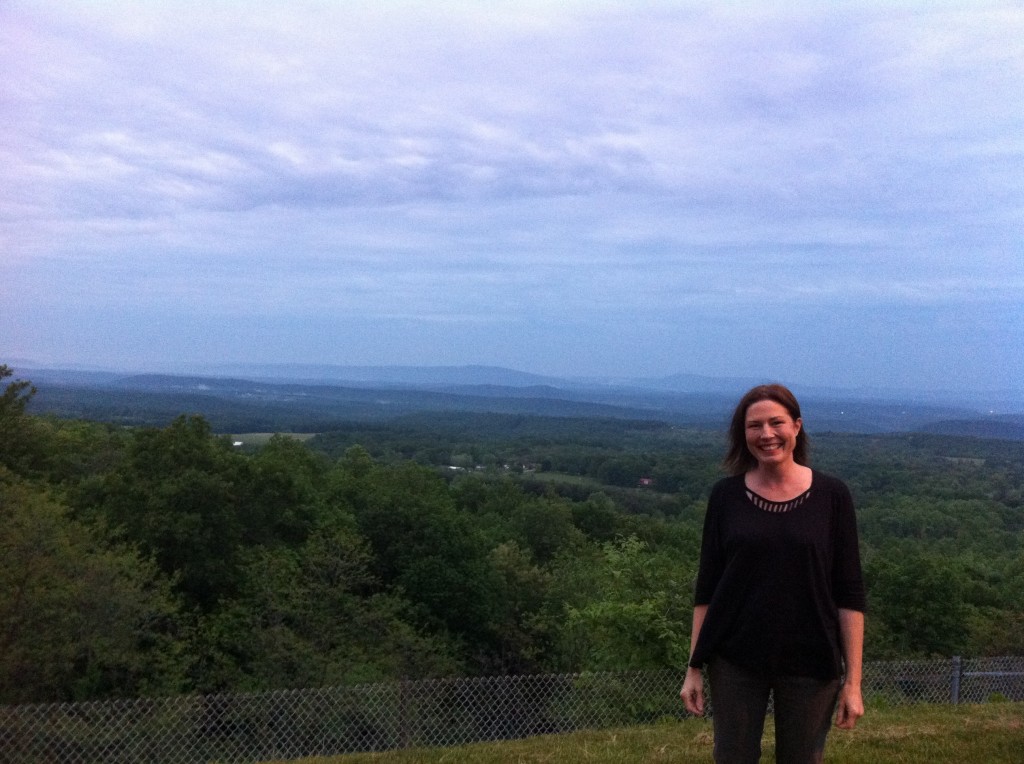 Here is me in Appalachian Mountains, on a 12-hour drive from New York City to Lexington, Kentucky. (My friend and driver Kim is making me laugh while I am freezing to death, waiting to dash back into the warmth of the car.)
And now…off to Joseph Beth Book Shop!