I did a big interview with Miss Literati for the upcoming release of UNTIL I DIE!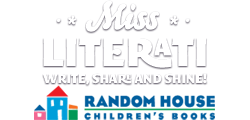 You can read my answers to questions like:
How did you first get into writing?
What were the differences when writing DIE FOR ME and UNTIL I DIE?
Do you plan your sequels ahead of time?
Where do you usually write?
Where do you get your ideas for your books?
and more, here on Miss Literati!