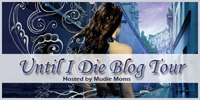 (Feel free to grab this button for your blog and link it to: http://mundiemoms.blogspot.fr/2012/04/until-i-die-blog-tour.html)
The UNTIL I DIE blog tour has begun, and Mundie Mom, my gracious host, has posted the schedule along with the book summary and my Paris book trailer on her blog here.
Lots of prizes will be given during the tour, such as…
5 pairs of signed bookmarks with a sparkly Eiffel Tower bookmark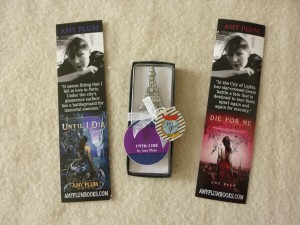 5 pairs of signed bookplates with one of an assortment of Eiffel Tower keychains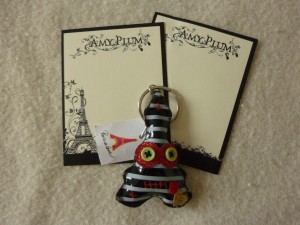 and
10 SIGNED PAPERBACKS OF DIE FOR ME

But the grand prize is EVEN BETTER! In each day of the blog tour you will find one or more words in bold. Collect all of them and put them together in the right order to form a riddle about UNTIL I DIE's plot. The blog tour ends here on my blog on May 12. At that point, send me the riddle and your name will go into the hat to win this gorgeous Longchamp bag:
But that's not all. After the complete riddle has been posted here on my blog, you will have two months to email me with the ANSWER to the riddle (after reading UNTIL I DIE). If you answer it correctly, I will send you a signed book plate to stick inside your copy of the book!
LET THE GAME BEGIN!
Day 1 of the blog tour starts with this amazing review of UNTIL I DIE on Hypable.com! (Which contains 1 word of the riddle!)