I did a cover reveal of Loewe's German cover of DIE FOR ME a couple of weeks ago on FB and Twitter. Here is it in all of its Art Nouveau glory: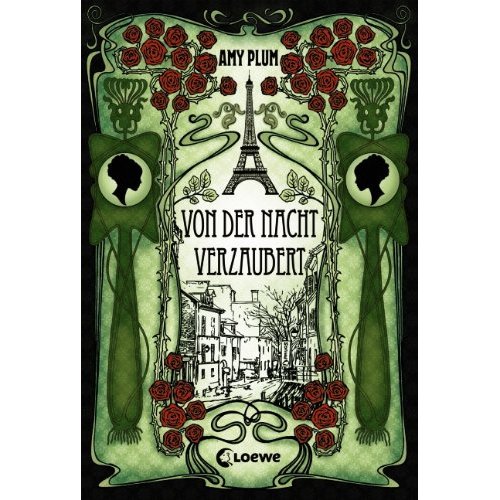 I mean gorgeous, right? For me, it is swoonworthy. I am totally in love. So imagine my surprise when someone sent me the cover of Loewe's 2012 catalog today. Wanna see?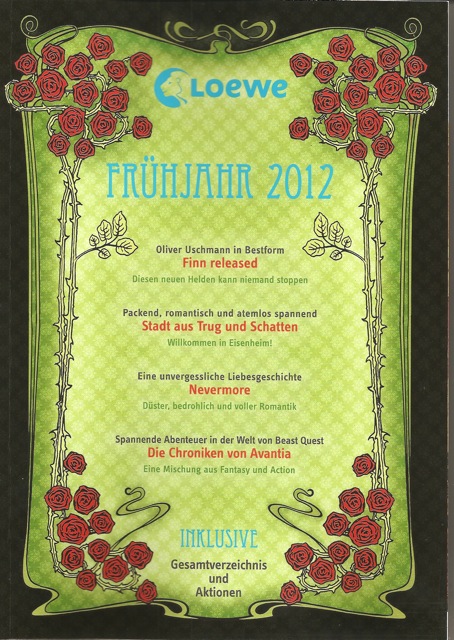 Hmm…looks kinda familiar, non?
And then you open the catalog and right after the editorial there is a 6-page spread on DIE FOR ME! It just so happens to be THE FEATURED BOOK in their 2012 catalog!  !!! !!!!!! (If those aren't enough exclamation points to fully convey my feelings, then you might just want to stick your head out the window. That distant squeeing you hear? It's coming from my little corner of France.)
Here's the spread: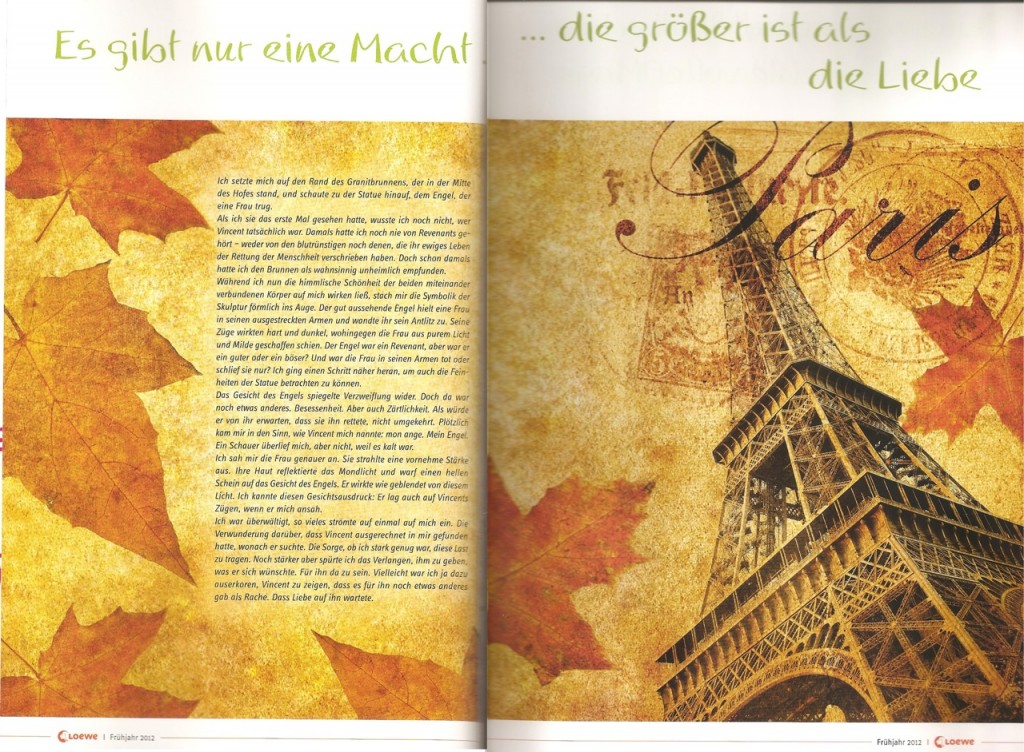 And, as if that's not enough excitement for one day, there is a FREAKING MINI-BOOK that they're going to be giving out in stores! You can see it in all of its gorgeousness here.
This is where I faint. Smelling salts, anyone?