If you are looking for something unique to give for Christmas, Hanukkah, Kwanzai, or any other December celebration, I have a fun idea.
With every purchase of DIE FOR ME from today (Nov. 21) until December 25, I will send a signed bookplate directly to the person you're giving the book to. Not only will your friend, niece, daughter, crazy Aunt Edna have a romance set in Paris to read during the holidays, but they will get a little unexpected surprise in the mail straight from the book's author!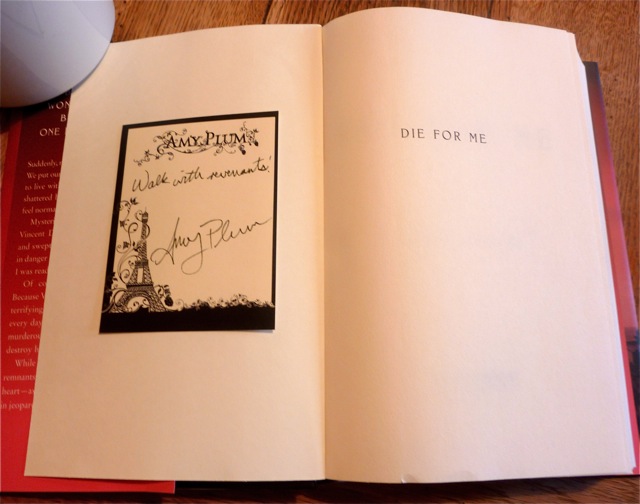 Just send your proof of purchase (either scanned or forward the online sales receipt) to me at katieloumercier at gmail dot com and give me the mailing address of the person you're gifting. (Or if you want to give it with the book, give me your mailing address.)
DIE FOR ME is continuing to sell, even in the long-haul between books. This is my little "thank you" for making it the success that it has been. Merci, and ho ho ho!