Yesterday I let a few of my old blog followers see a deleted scene from DIE FOR ME—the original prologue (which has since been replaced with something completely different). One of my long-time readers, Judith, who teaches high school French in St. Louis, read it to her French 4 class.
She reported back: "It held them in a trance, Amy! You could hear a pin drop while I read. One of them said, right after, 'I really have to buy this book!'"
And not only that, they sent me this: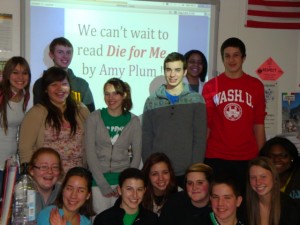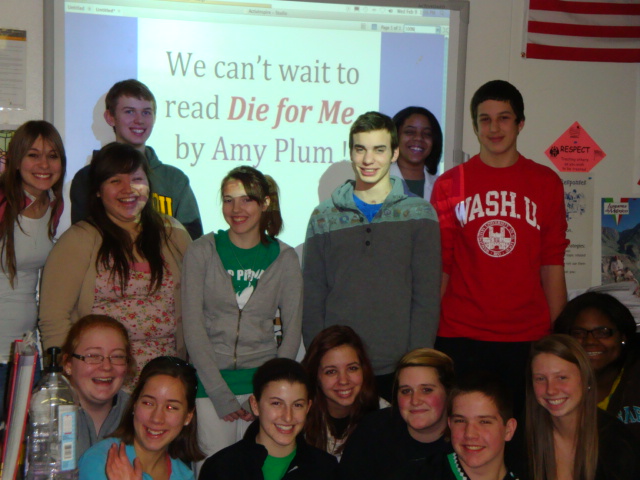 Ms Chabot's French 4 class at Pattonville High School:
Janna, Michelle, Luke, Stephen, Erika, Vivi, Grace V, Grace R,
Taylor, Rachel, Ben[from Germany!], Sofía, Kim, Alex, and Katie.
Are they so cute, or what?

So I just want to say…THANK YOU Ms. Chabot and Pattonville French 4 class for MAKING MY DAY!!!