Are you guys ready? This is a squee-worthy moment…I just want you to be prepared. Here is the cover that Atom (Little, Brown) U.K. is using for DIE FOR ME: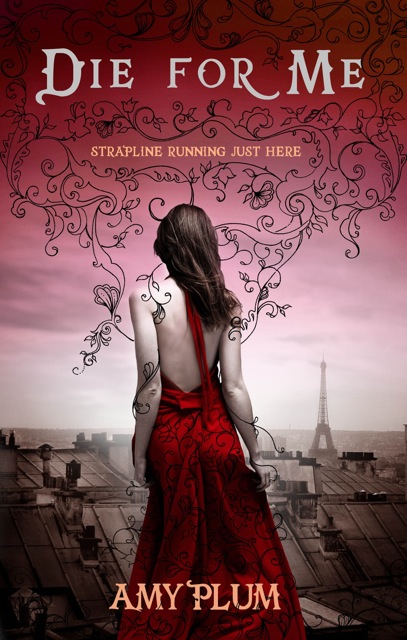 Except instead of "Strapline Running Just Here" the actual ARC says "Available May 2011". Now keep in mind, this is the ARC cover – they're still going to tweak it. (As if it isn't already too beautiful to be tweaked??!!)
And here (swoon) is the blurb on the back cover. *Amy passes out on her kitchen floor*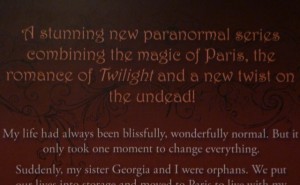 I am so in awe of the artwork – and will let you know as soon as I find out on Monday WHO DID IT! (Because they NEED to be mentioned!) UPDATE: THE DESIGNER IS MARK ECOB AND THE ILLUSTRATOR WHO DID THE SWIRLS IS JOHANNA BASFORD. Google them to see how amazing they are.
What do you think?