The holiday season is the perfect time to announce the release of my friend Lori's middle grade book PIERRE FRANÇOIS: 5th GRADE MISHAPS!
Besides being one of my all-time favorite people…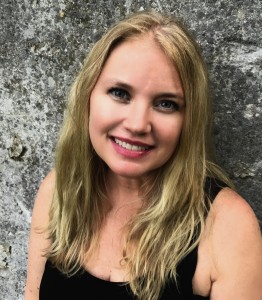 Lori Ann Stephens is the award-winning author of Young Adult novel SOME ACT OF VISION (ASD Publishing, September 2013), SONG OF THE ORANGE MOONS (Blooming Tree Press, Nov 2010), and several short stories and poems. SOME ACT OF VISION is the 2013 YA novel winner of the National Readers' Choice Award, hosted by the Romance Writers of America, OK.
After winning the English National Opera Minioperas libretto contest in 2012, she's recently found herself writing lyrics to operas…that have real composers and singers and everything. When she's not writing or teaching writing, she reads, takes on DIY home remodeling adventures, and eats the best gourmet, home-cooked meals. She is usually not the cook. She lives in Texas with her family.
Her hilarious and heart-warming book PIERRE FRANÇOIS: 5th GRADE MISHAPS releases January 4!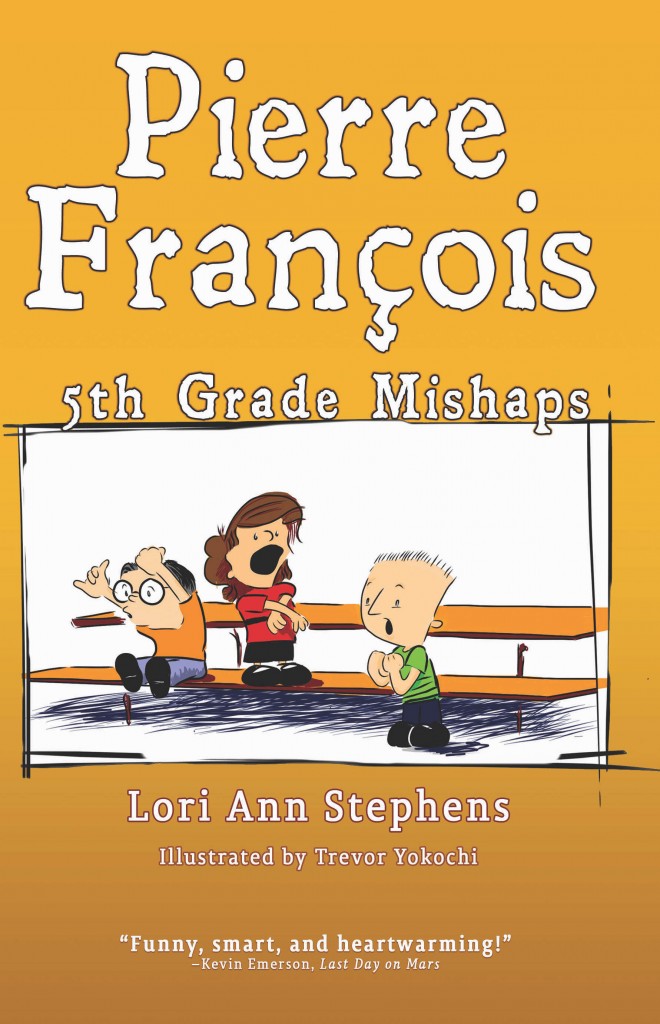 Here's a description: Ten-year-old Pierre François—otherwise known as Pierre the Fantastic Flying Fish and Pierre the Genius Brain—is an expert at signing his school papers with original names. He's also good at extolling the greatness of France, using weird words like "extolling," dissecting owl vomit, and avoiding The Stinky Chair in math class. What he's not good at is a foolproof bladder. Accidents happen, although this is Top Secret Information.
So, when it's time for the entire fifth grade to go to Adventure Camp, a two-night trip in the wilderness, Pierre would rather complain about the fifth-grade meanies, dream of mastering the spelling bee with Jedi skills, and devise ways to meet the fascinating new girl in school. But Adventure Camp is coming for him, along with a wet and icy cold front. Can Pierre muster all his courage and wit to survive nature's onslaught of ice, rain, and other liquid fiascos?
Order Pierre-François on Amazon
Order Pierre-François directly from the publisher, Black Rose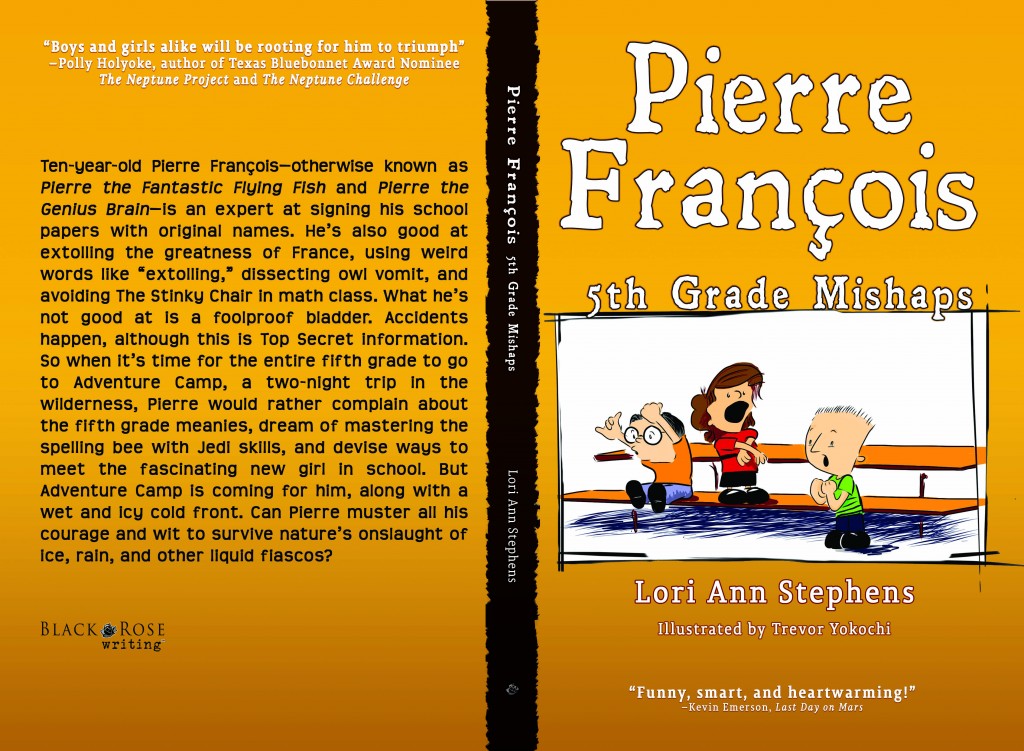 Today I have an exclusive interview with Lori about the book! Ready? Here we go!
As a personal friend, I can't help but noticing that there are some similarities between your family and that of Pierre François. How does Pierre's family compare to yours?

Ha! Yes, I have to admit that Pierre's family is a carbon copy of my own. Pierre's father is all about French manners and compassion, Pierre's mother is all about optimism and advice, and Pierre is a bundle of pride, embarrassment, longing, and incredible imagination. That's a very familiar portrayal of us—to a comical degree.
What (or who) was your inspiration for writing Pierre François?
My son, Julien, was the original Pierre. He actually asked me to write a novel about his wacky fifth-grade year. Ten-year-olds are right at that age where cliques begin, old friends develop new interests, math gets really really hard (good Lord—parents know all about this), and the opposite sex suddenly becomes either dreadfully annoying or absurdly mesmerizing. Julien's dinner conversations always had me in stitches, so when he asked me to write Pierre, I knew it would have to be a humorous book. The only part of the book that I was nervous about was Pierre's secret. But Julien was thrilled about everything in the book—and read it fifteen or twenty times before the book was published.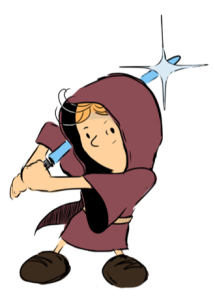 What age group are you hoping will read Pierre François?
I think the book is appropriate for second to sixth grade. I think it's a good read-aloud book, especially for children who can't read fluently yet. But the books speaks especially to children in 4th-6th grades (9-11 year olds).
How did you manage to rope in such a wonderful illustrator?
Ah! Trevor Yokochi is an incredible painter and mixed media artist based in Dallas. He happens to be my other son, and he graduated a few years ago from the Meadows School of the Arts at Southern Methodist University in Dallas. Of course, the whole book is a family affair. Julien begged Trevor to make illustrations—there are over 80 in the book—and he came through with the perfect representations of Pierre and his world. I'm very lucky, and hope we can continue collaborating on future Pierre books.
Did you base any of the story on your own experiences as a child?
It's funny: in all my other books, most of the characters are different sides of me or collections of my experiences parceled out into characters. But in Pierre, the events are entirely fictionalized or retellings of Julien's own adventures in 5thgrade …fictionalized, of course. Ahem.
In your own experience, was fifth grade the worst grade of all?
Fifth grade wasn't the worst, but it certainly wasn't the best. Here's a story that actually ended up in another novel: I had a crush on a boy named Miles. My first crush. At Christmas time, we did a gift swap, and everyone bought a gift and labeled it "for Boy" or "for Girl." I had to buy a gift for a boy, but we were only allowed to spend a ridiculously small amount for it. I think it was a $2 limit or something. Even in the 70s, that was not much. Of course, I forgot about the buying the gift and had to scramble to buy one at the grocery store; I ended up buying a Matchbox car because it was the only thing within the price limit. Even as I paid the cashier, I was doubtful that any ten-year-old boy would want a tiny metal car for Christmas. Guess who picked my gift? Miles. I unwrapped a cool stationary packet; he unwrapped a car for "babies," and spent the rest of the day begging his friends to trade with him. No one wanted the Matchbook car, and pretty soon, everyone was trying to figure out who'd bought the sorry gift for "babies."  I was so embarrassed—of course, I wouldn't admit that I'd bought it! Ah, fifth grade. I don't really miss it. But I do miss art class.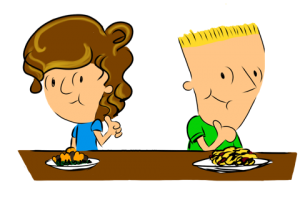 I love the relationship between the three friends. Pierre François's anxiety about a change in their previous Three Musketeers vibe seems so right-on with what I remember happening with friends during the pre-teen and teenage years. Again…are you basing this on personal experience or any friendships you've observed?
Actually, I had exactly one friend in fifth grade. Lisa Wicherts, God bless her. I was stunned that she wanted to be my friend. And even more stunned when she invited me to her birthday party. I was enormously shy. The anxiety of shifting friendships I experienced was in 9th grade, when we all went to different high schools and joined different clubs. I was a late bloomer in the social butterfly department.
Does Adventure Camp really exist in Texas?
Yes. Plano Independent School District sends all its fifth graders to a sleep-away nature camp. It's called Collin County Adventure Camp. Although I've heard of adventure camps in other states, I'm most familiar with Collin County's because my son attends Plano ISD. It's an incredible commitment on the part of the Plano School Board; they provide financial aid so that every child can attend. The camp is sort of "legendary," and the children look forward to it from the time they enter kindergarten.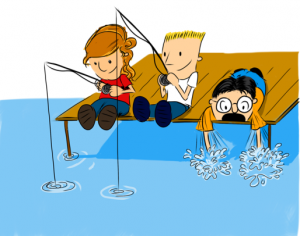 How on earth did the stinky chair work its way into the story? Does it actually exist?  
Let's just say that particular chair was the topic of many a dinner conversation when Julien was in fifth grade, and leave it at that.
After reading Pierre, I looked up bed-wetting in older children and found that not only it is much more common than I imagined, but there can be genetic factors. So, something that is sometimes blamed on the child, or for which the child blames themselves is actually just a natural part of some people's genetic makeup. What was the reason you included this topic in the book?

I've heard so many stories of parents spanking their children for bedwetting episodes, and it's terribly upsetting. Nocturnal enuresis is a physiological condition, not a result of laziness. It's actually common, but because it's a taboo topic, most people don't realize that many children in second to fifth grades still privately struggle with it. I hope that Pierre's humor, his experiences, his imagination, and his (sometimes overabundant) self-esteem bring awareness to—and empathy for—this common condition.
And now…for the GIVEAWAY!!!
Lori is giving away a free copy of PIERRE-FRANÇOIS: 5th GRADE MISHAPS to a lucky  winner. (US and Canada only, please!)  I will be drawing a winner from the "hat" on JANUARY 5th. What you need to do to apply is one or more of the following:
1. Follow Lori on Facebook
2. Follow Lori on Twitter
3. Follow Lori on Instagram
4. Visit Lori's website
5. Tweet this:  "Check out the hilarious new middle-grade book by @loriannstephens : PIERRE-FRANÇOIS: 5TH GRADE MISHAPS http://www.amyplumbooks.com/?p=7002 and win a free book! "
You get your name in the hat for each thing you do. Leave me a message below with the amount of points to give you and a way to contact you if you win. Good luck, and ENJOY!!!