Welcome to the
Spring 2017
YA Scavenger Hunt!
April 4 – April 9 (noon pacific time)
For you first timers, the YA Scavenger Hunt is an online blog hop created by the lovely and talented Colleen Houck. It's a chance for you to see bonus material from your favorite YA authors as well as winning amazing prizes.
If you came here looking for my bonus material—a video of me reading an excerpt from my upcoming YA horror novel DREAMFALL (while hiding in the basement of a 200-year-old French convent)—you'll have to keep hunting!
In this post, you not only get access to exclusive content from an author, you also get a clue. Add up the clues, and you can enter for our prize–one lucky winner will receive one signed book from each author on the hunt in my team! And another will win a $50 Amazon gift certificate! But play fast: this contest (and all the exclusive bonus material) will only be online until April 9!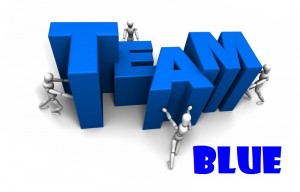 Go to the YA Scavenger Hunt page to find out all about the hunt. There are FIVE contests going on simultaneously, and you can enter one or all! I am a part of the BLUE TEAM–but there is also a RED, GOLD, PINK, and PURPLE-each with 20 authors for several chances to win a whole different set of signed books!
If you'd like to find out more about the hunt, see links to all the authors participating, and see the full list of prizes up for grabs, go to the YA Scavenger Hunt page.
(If you get stuck as you are moving through the hunt, click through to this page.)
SCAVENGER HUNT PUZZLE
Directions: Below, you'll notice that I've listed my favorite number. Collect the favorite numbers of all the authors on the blue team, and then add them up.
Entry Form: Once you've added up all the numbers, make sure you fill out the form here to officially qualify for the grand prize. Only entries that have the correct number will qualify.
Rules: Open internationally, anyone below the age of 18 should have a parent or guardian's permission to enter. To be eligible for the grand prize, you must submit the completed entry form by April 9, at noon Pacific Time. Entries sent without the correct number or without contact information will not be considered.
ARE YOU READY??? Here we go…

BONJOUR!!
I'm Amy Plum, and I live in Paris. The one in France. Not Texas.
As my favorite French chefs are so kindly demonstrating, I'm the author of the DIE FOR ME series, a paranormal romance series set in Paris featuring supernatural beings of my very own making called "revenants." My second series, AFTER THE END, is set all over America (thanks to road trip) and is action, romance, adventure, with a little bit of magic and a lot of kick-assness. My third series, DREAMFALL, is YA horror, and will be released on May 2 by HarperTeen.
Now that I've introduced myself, I'm excited to tell you about the author I'm hosting today:
Amalie HOWARD
This is Amalie's official bio:
AMALIE HOWARD is the award-winning author of several young adult novels critically acclaimed by Kirkus, Publishers Weekly, VOYA, School Library Journal, and Booklist, including Waterfell, The Almost Girl, and Alpha Goddess, a Spring 2014 Kid's INDIE NEXT title. Her debut novel, Bloodspell, was a #1 Amazon bestseller, and the sequel, Bloodcraft, was a national IPPY silver medalist and Children's Moonbeam Award winner. She is also the co-author of My Rogue, My Ruin in the historical romance series, the Lords of Essex. She currently resides in Colorado with her husband and three children. Visit her at www.amaliehoward.com.
This is Amalie's unofficial bio:
I met Amalie at a conference or retreat—neither of us can remember exactly which city or what event—a few years ago. Fate brought us back together at the RT Book Conference in Vegas last year, and I made up my mind that Amalie was officially one of the nicest people I had ever met in my life. No, seriously.
For example, there was a problem getting my books for one event—I only had ebook cards to give away, so it looked like I didn't have anything on my table. Amalie stood next to me yelling, "Come get your free eBook card!" and rounded people up, selling them on the idea of my book and me, until all the cards were gone. She was a true star, and I'll never forget it!
She's also a Francophile like I am, so she gets automatic bonus points for that! And she also recently jumped out of a plane (okay…she had a parachute, but still…), which proves her kick-assedness. That's all you get on Amalie for the moment, but find out more about her on www.amaliehoward.com.
This is what I know about Amelie's book:
DARK GODDESS has an amazing, intriguing, and totally read-worthy premise
After an epic struggle that unseated the Asura Lord of Death and placed Serjana Caelum's best friend, Kyle, on his throne, the Mortal Realm is peaceful and the balance between good and evil—which Sera is sworn to protect—has been restored.
But signs of a new threat to the world of men quickly begin to appear: A scourge of demons descends on the Mortal Realm, and Sera is beside herself trying to locate their source. She sends word to the gods for help, and their answer comes in the form of Kira, the living incarnation of Kali, goddess of destruction.
Stunning and dangerous, Kira plans to protect the heavens at all cost, even if it means destroying the entire Mortal Realm. Soon Sera and Kyle find themselves fighting not just the demon plague, but Kira and her twin. But when an even more sinister threat arises—putting not just the human world but all planes of existence in jeopardy—they must all learn to work together or lose everything they sacrificed so much to save.
DARK GODDESS has a stunningly gorgeous cover
And today, I'm excited to give you Amalie's EXCLUSIVE CONTENT for YASH:
an Excerpt from DARK GODDESS!!!
Are you ready? Here we go!
Excerpt from
DARK GODDESS



(July 11th 2017, Sky Pony Press)

Demons were festering in the Mortal Realm.
No matter how hard they attempted to hide their disguises—human, animal, or otherwise—the Goddess of Destruction could see them plain as day, scattered like black poisonous dust, tainting the very air around them. They lurked in any dark hole they could find.
Waiting.
The goddess frowned. Size was immaterial. Small demons were as clever and insidious as their larger counterparts. At times, even more so. Even now, she could foresee the black dust multiplying, paving the path for something monstrous . . . a plague that would only spread if left unimpeded.
Lord Devendra had been wise to forestall the end of the world by banishing the Kali Demon months before, with the help of his consort Lady Serjana and their mutual ally Kalias. But the truth was, the fate of man had been sealed the minute the binding wards of the Mortal Realm had been breached by Ra'al, the Demon Lord of the seventh level of hell. The gates of Xibalba had been opened, its very stench seeping through its seams and into the human world.
The goddess's third eye slid shut; she contemplated what she'd seen.
It was too late.
The Mortal Realm had to be cleansed. It had to be destroyed.
Does that sound amazing or what?

To find out more about Amalie and DARK GODDESS, check out her website or follow her on Twitter or Facebook!
To pre-order the book, here is the Amazon link and the Barnes & Noble link!
And don't forget to enter the contest for a chance to win a ton of signed books by me, Amalie Howard, and more authors! To enter, you need to know that my favorite number is 50. Add up all the favorite numbers of the authors on the blue team and you'll have all the secret code to enter for the grand prize!
My very own giveaway:
You have a chance to win a fabulous prize pack including a signed hardback of DREAMFALL and 6 signed and dedicated Amy Plum bookplates (to stick in all of your Amy Plum books!) Just rack up points by following the instructions below, and I will put your name in the hat once per point. I will draw randomly at the end of the hunt and announce the winner here on this page.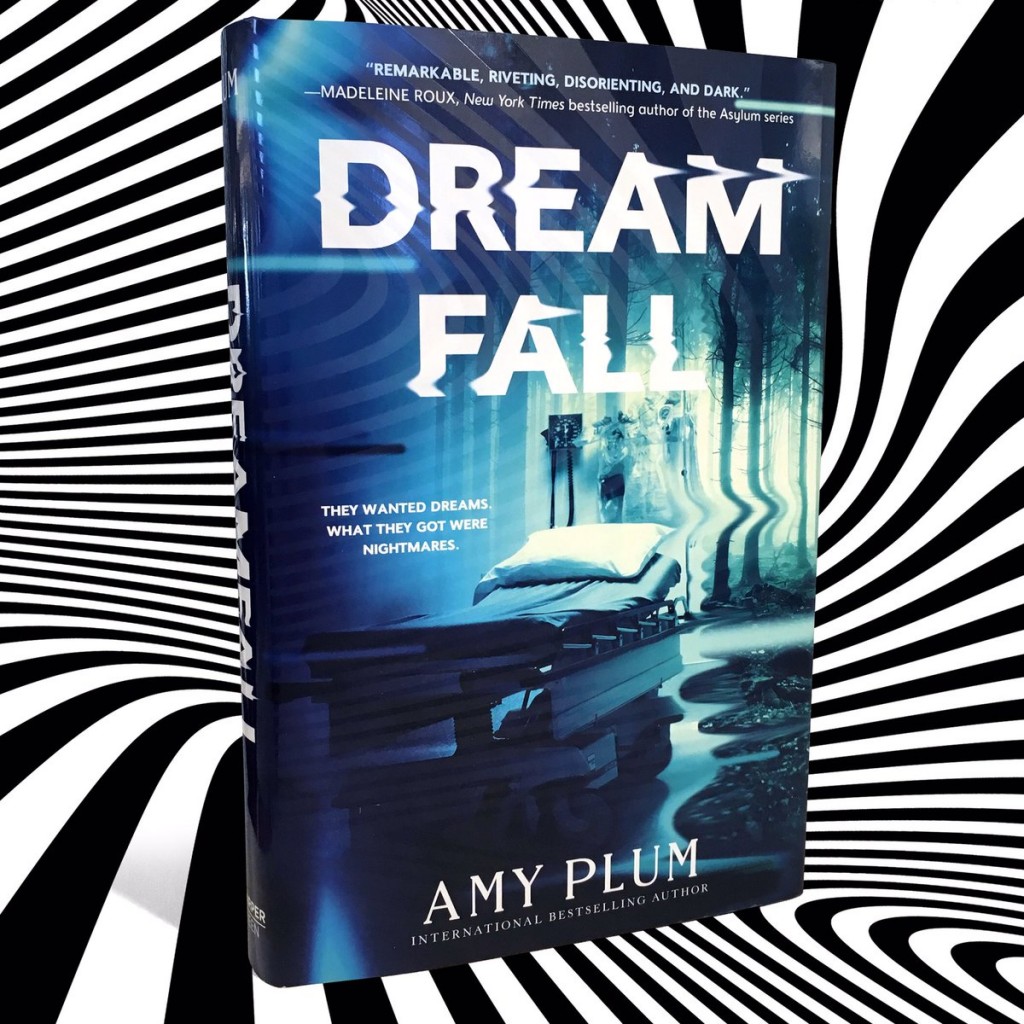 How to get your points:
follow me on Twitter at @AmyPlumOhLaLa (1 point)
for each friend you get to follow me on Twitter you get 1 point (unlimited points)
follow Amelie Howard on Twitter at @AmalieHoward (1 point)
get friends to follow me on Facebook OR Instagram (1 point per friend)
subscribe to me on YouTube (1 point)
get friends to subscribe to me on YouTube (1 point per friend)
sign up for my newsletter (1 point)
get friends to sign up for my newsletter (1 point per friend)
Leave me a comment here under this blog post telling me how many points to give you. Just leaving a comment counts 1 point. (And if you have done 1-9, give me your user names and your friends' user names so I can credit your points.) Please leave all of the information inside one comment, instead of a comment per person. The drawing will be random, but the number of points you get determines how many times your name will be put into the hat.
Note: to be eligible to win you also need to submit a valid entry for the YA Scavenger Hunt grand prize
Don't stop here. CONTINUE THE HUNT!
To continue on your quest for the hunt, you need to check out the next author!