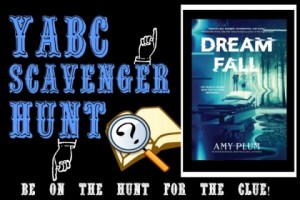 This is the first time I've participated in the YA Books Central Scavenger Hunt, and I can't tell you how excited I am to be a part of this!
It starts right now and ends February 19. You can find all of the rules here.
And if you'd like to hop directly in to my tell-all DREAMFALL interview and giveaway of a signed hardback as soon as they're out, click here!
There are a ton of amazing prizes, wonderful authors, and fascinating content. So go ahead and start the hunt!