It's just 3 weeks until the release of INSIDE THE WORLD OF DIE FOR ME, and I'm going to hold a contest countdown. I'll be giving something away every day until Feb 9th, some days on Facebook, some days on Twitter (@amyplumohlala), and some on Instagram (@amyplum).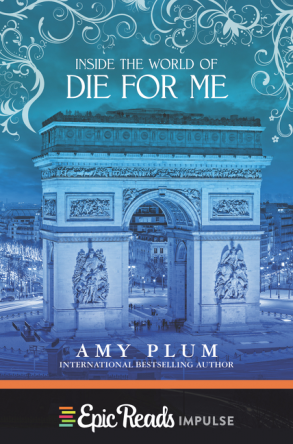 There will be 1 big prize per week: this Amy Plum tote bag…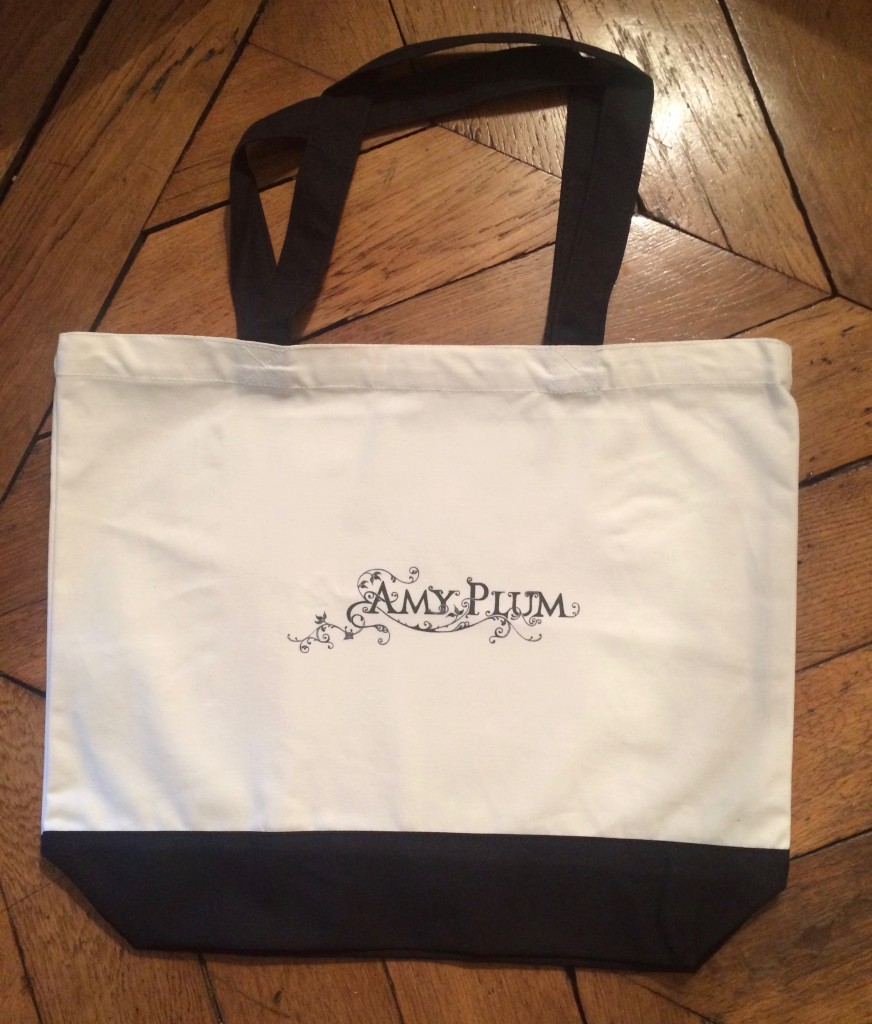 —and a smaller prize the other days.
For this week's tote bag, we're going to go with reader Zach's idea: choose a city (besides Paris, Berlin or NYC, which are already in my books) and describe how you think the revenant culture is in that city. What would they do differently than revenants in other cities? (Bardia, numa or both!)
Send your idea in an email to katieloumercier@gmail.com and next Monday I will choose 1 entry to win the tote bag. Be creative! I can't wait to see what you all come up with!
UPDATE: The winner of the contest was Rosalie Hobbs with this entry:
Here is Rosalie Hobbs's Honolulu entry for the Revenant Culture contest. (With her permission to post.) Enjoy!!!
"Ever since Die For Me I imagined Revenant culture taking place in my beautiful city of Honolulu. The state of Hawaii is a melting pot of cultures (Much like NYC)…
Here in Hawaii visitors only see a paradise. For the people who live here 24/7 it's an entirely different story. Along with intense poverty; We hold the highest rates of teen suicides, meth addiction, and high school drop outs. For a place where culture thrives, there's much turmoil hidden beneath the glamour.
However, Honolulu truly is a double edged sword…
Contrary to the paragraph above, Honolulu also offers an energy of loyalty, love, and hope. My generation is made of dreamers and go getters who's attempting to change the world one step at a time. When help is needed, support is given without another world. Families here stick together with fierce loyalty no matter how bad the situation truly is.
There's evidence of Bardia and Numa everywhere, even in our text books. Sometimes I'd like to think the most historical Bardia of Hawaii were our very own Monarchs of the old Hawaiian Kingdom. Due to the loss of sovereignty by Numa, present day Honolulu morphed into a Numa playground….
Then again, it's all just my imagination ♡"