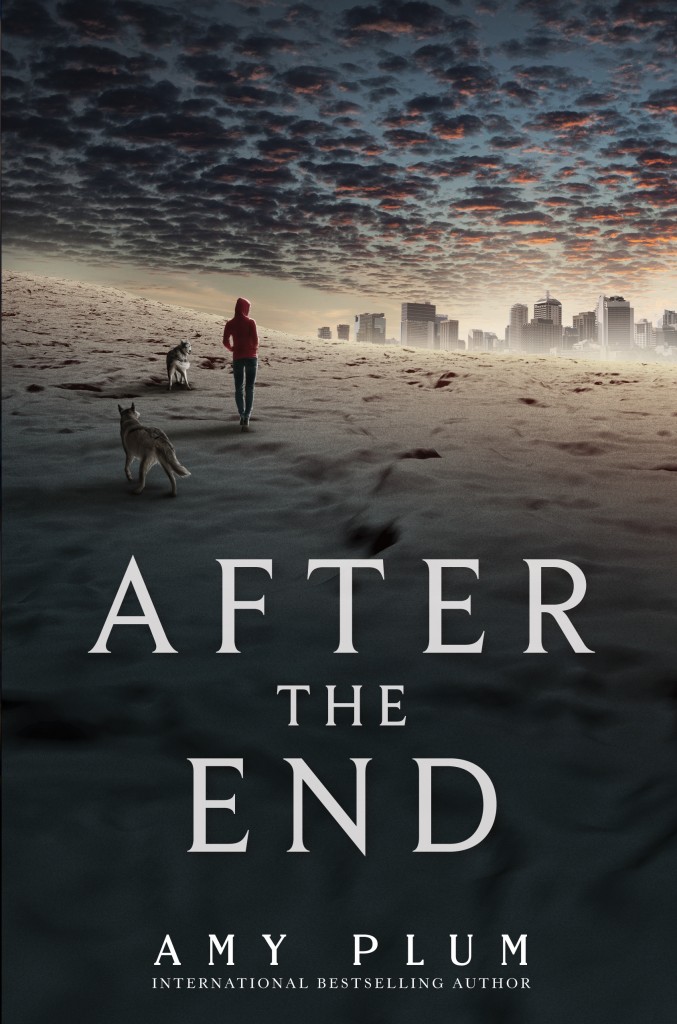 I've been thinking and thinking (and thinking some more) about what kind of contest I could have for the 2nd signed ARC of AFTER THE END. (The first was won at an auction for Authors for the Philippines.) Lacking a lightening bolt of inspiration, I cheated and looked at all of the various things that other authors do. And what caught my eye was the Street Team idea, where authors choose loyal readers to hit the streets and pass out bookmarks, etc. I took notes on that.
But there is that old niggly international problem. I love my international readers, but foreign language rights haven't been offered to foreign publishers quite yet. So any street teams I could have, out there hitting bookstores and libraries, would have to be in the U.S. Which isn't fair to so many of you.
SO…I came up with a plan. I'm going to give away 2 ARCs:
1 ARC to someone in the U.S. / Canada, and
1 ARC to someone in ACETUSC (All Countries Except The U.S. / Canada —I just made that acronym up so don't say it in public and expect anyone to know what you're talking about)
We're going to work on a point plan, here. As in, for each point you get, your name goes in the hat 1 time. And the final drawing will be randomly chosen from all of those names. (Again one from the U.S. and one from ACETUSC.)
POINTS
Here are the points that ANYONE can get

1 point per new person (no point limit): get a friend/lots of friends to like me on Facebook (need to give me their name so I can make sure they joined). My FB = http://www.facebook.com/amyplumfanpage
1 point per new person (no point limit): get a friend/lots of friends to follow me on Twitter (ditto about giving me their name so I can check). My Twitter = @amyplumohlala
1 point per new person (no point limit): get a friend/lots of friends to "want to read" AFTER THE END on Goodreads (blah blah blah give me their name blah blah blah). That page is here: https://www.goodreads.com/book/show/13601681-after-the-end
1 point (maximum of 3 points): Retweet the following:  RT: Win an ARC of AFTER THE END (or a signed bookmark) in @AmyPlumOhLaLa's ARC contest! http://bit.ly/IF8tVq
Now we get to the Street Team part.
For U.S. and Canadian Readers
10 points per bookstore: call or visit a local bookstore, ask them to order my book, and tell them why they should. (I don't know…you like my books, you heard it was going to be good, you think their teen customers will like it…whatever.)
10 points per library: call or visit a local library, ask them to order my book, and tell them why they should. (Amy Plum has good oral hygiene, you are a bird lover and heard a raven named Poe is in the story, you heard it was a magical adventure and that's right up your alley…whatever.)
For ACETUS
10 points per publisher: write an email or letter to your favorite Y.A. publisher in your country (including UK, Aus, NZ). Ask that your message be forwarded to the foreign rights person. Say that you've heard about Amy Plum's AFTER THE END, which HarperTeen is releasing in May 2014. Tell them you'd like them to publish it in your country. And tell them why. (See sample reasons in the two paragraphs above.)
RULES
Leave your points in the comments below. Try to pack them all together and group them into one or just a few comments. Tell me how many points to give you, and who you spread the word to (their name on FB, Twitter, or Goodreads; name and city of library or bookstore; name of publisher).
I'm setting the contest at 2 weeks. So we'll say that on Monday, December 16 at 2pm Paris time, I will close the contest, and then take a day to check entries and add up points. I will announce the 2 winners (1 U.S./Canada and 1 ACETUSC) the next day, on Tuesday December 17.
And before you even start…a huge thank you to all participants for helping me spread the word about my exciting new series (at least, I think it's exciting!): AFTER THE END. To show you how much I appreciate it, I would like to send 1 AFTER THE END bookmark to anyone who enters with 40 points or more. If you get that many points, please write me an email with your mailing address, and I will mail you your bookmark!
On your marks, get set…