Posted on April 4, 2013 by amy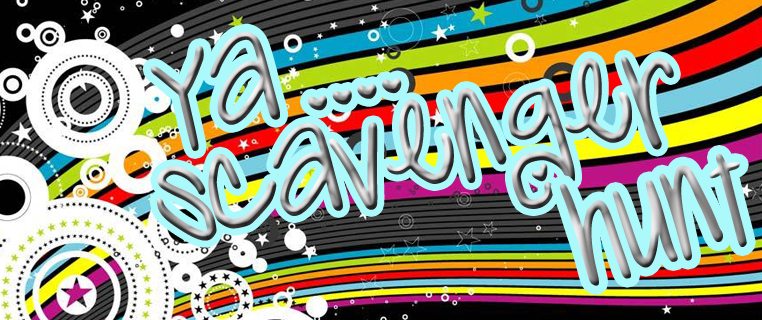 Welcome to the Spring 2013 YA Scavenger Hunt!
Apr 4 – 7 (noon pacific time)
For you first timers, the YA Scavenger Hunt is an online blog hop created by the lovely and talented Colleen Houck. It's a chance for you to see bonus material by your favorite YA authors as well as winning amazing prizes.
If you came here looking for my bonus material, a video of me reading an excerpt from DIE FOR HER, you'll have to keep hunting!

At each stop on the hunt, you not only get to meet a YA author and read their bonus material, but you get a clue to enter for a grand prize–one lucky winner READ MORE…
--------------------------------------------------------------------------------------------------------