After skipping Contest Monday last week, I'M BACK with some loot for you from Sonia Gensler.
Sonia was one of the 21 authors at last month's Texas writers retreat. I had never met her before, but our friend-in-common Tara Hudson had been planning to set us up, knowing that we'd get along. And, since Tara's psychic (okay just really smart) we did!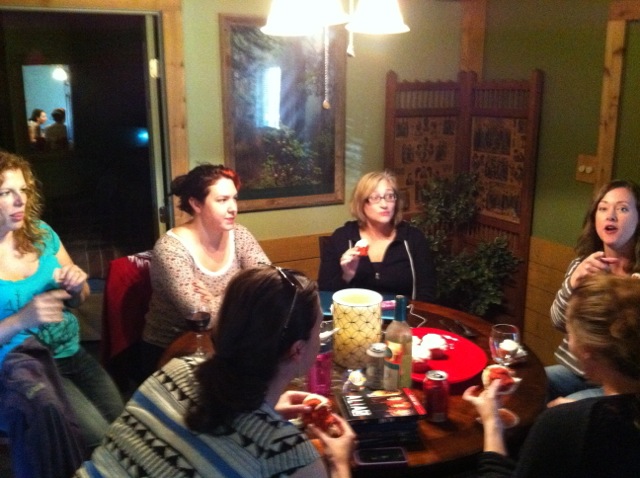 These were the girls I shared a house with at the retreat. Sonia's telling a story way far on the right, and her enraptured audience is (from left) Tara Hudson, Natalie C. Parker, Myra McEntire, and the back of Anna Carey's and Tessa Gratton's heads. (And yes, we're eating red velvet cupcakes made by Gretchen Mc Neil. I can't even tell you how amazing the frosting was.)
I had actually heard of Sonia a while ago because her first book was called THE REVENANT, and I was like, "I hope they don't repeatedly die saving humans from preternatural death!" Luckily, it wasn't anything about undead superheroes in France. 🙂
Here's the cover of her (award winning!) book, which is a Victorian ghost story set in a Cherokee girl's school in the old west. It was praised as "a compelling ghost and love story" by Booklist, "eerie and suspenseful" by Publishers Weekly, and "stunningly taut and entirely compelling" by The Bulletin.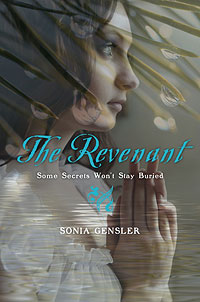 It sounded so good that I've actually ordered a copy (just waiting on Amazon France to deliver). (You can too…right here.)
But the above-mentioned loot is in celebration of her upcoming book,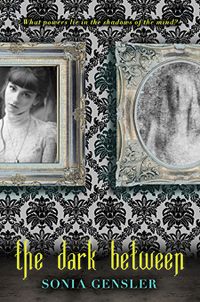 THE DARK BETWEEN, which is a YA Gothic mystery and hits shelves in just four months: August 2013. Just read the description:
At the turn of the twentieth century, Spiritualism and séances are all the rage—even in the scholarly town of Cambridge, England. While mediums dupe the grief-stricken, a group of local fringe scientists seeks to bridge the gap to the spirit world by investigating the dark corners of the human mind.
Each running from a shadowed past, Kate, Asher, and Elsie take refuge within the walls of Summerfield College. But their peace is soon shattered by the discovery of a dead body nearby. Is this the work of a flesh-and-blood villain, or is something otherworldly at play? This unlikely trio must illuminate what the scientists have not, and open a window to secrets taken to the grave—or risk joining the spirit world themselves.
The Dark Between, a supernatural romance about the powers that lie in the shadows of the mind, is perfect for fans of Sarah Rees Brennan, Alyxandra Harvey, and Libba Bray.
It's available for pre-order here. (I can't wait to read it!)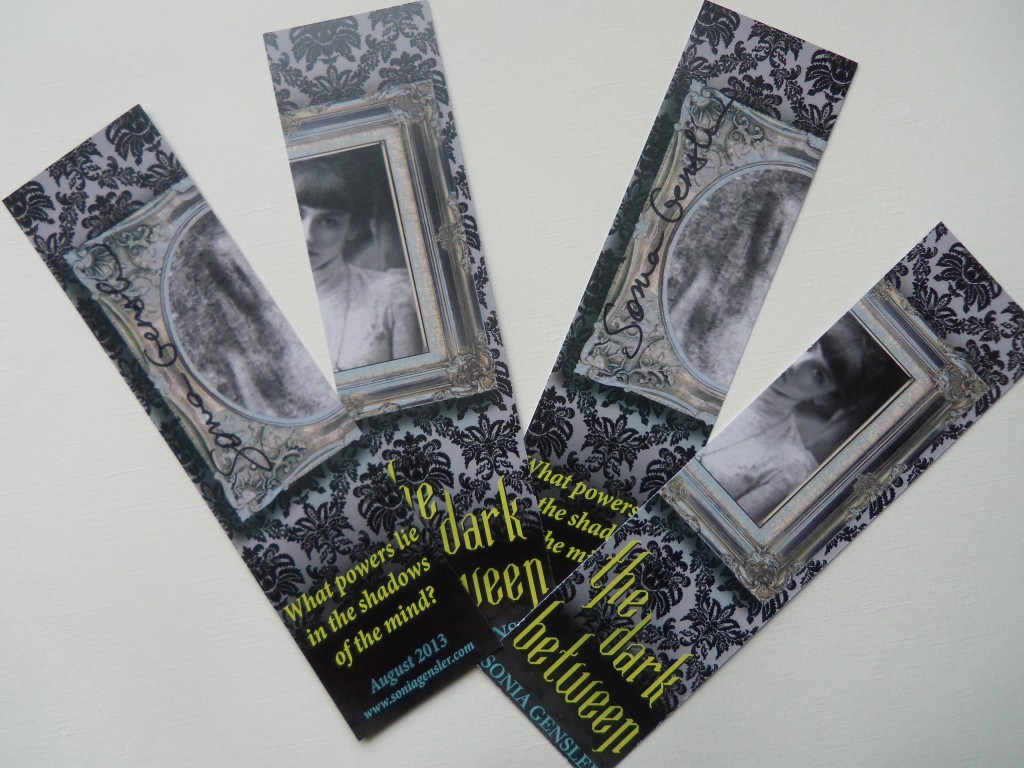 So today I have 4 signed DARK BETWEEN bookmarks for you. All you have to do to qualify is discover more about Sonia on your own.
Follow her on Twitter.
Follow her on FB.
Become a fan on Goodreads.
And then tell me below which you did. Each earns you 1 name put into the hat, and I will draw 4 winners in 24 hours. (International).
I think Sonia's the best, so I bet you'll enjoy getting to know her and her fascinating books!!