Today's hot shot of Jules is American model and actor, Sean Faris, as suggested the other day by Shanny S. Why, you ask? Just let me show you.
Need I explain any further than that? Good.
Today is Day 6 of Julesfest…only 3 days to go! Today I'm going to give you an interview that Jules did a year or so ago for Novels on the Run. Enjoy!
INTERVIEW Q'S FOR JULES
Amy knows that out of all her guys, for some reason you really stood out for me. I have my own 5 words that describe you *wink*
Q. 1 What 5 words would you use to describe yourself?

Smart. Talented. Handsome. Dashing. Humble. *smirks*

Q. 2 What 5 words do you think Ambrose and Vincent would use to describe you?

Ladies' man. Jokester. Suave. Generous. Loyal.

Q. 3 Jules is pronounced 'zhool' kind of like jewel. Which is rather pretty and perfect, what type of jewel do you think you would be and why?

Tiger's eye. Why? I don't know, because it's the most masculine gem I could think of. *laughs and runs his fingers through his hair, amused*

Q. 4
"'I look beautiful,' I said in awe, looking up from the drawing to his serious face.
'You are beautiful,' he said, leaning over and kissing me softly on the forehead, before turning and striding out of the cafe." ( Die For Me)

You seemed quite taken by Kate in 'Die For Me'. Have you ever been in love? Or are you truly the guy you described yourself as , 'I have several girlfriends that I see on rotation, just to make sure nothing gets too serious.' Or is it just too hard to have a relationship with a human girl so this is a coping mechanism, quantity, not quality?

I've been in love a thousand times. I fall in love with every woman I meet. They're like the air I breathe—I need their beauty to survive. Why would I limit myself to enjoying only one? But if forced, I would have to admit that…yeah, Kate is pretty special. *looks away* Next question?
Q. 4 What song would you think describes Kate and Vincent's relationship in Die For Me?
Say Yes by Elliott Smith
Q. 5 What song best describes yourself?
Twenty Girls Ago by David Mead (plus it's a good song to slow-dance to)
Q. 6 What song best describes Ambrose?
Zombie by the Cranberries. Just kidding. Ambrose loves jazz, so anytime I hear a Louis Armstrong song I think of him.
Q. 7 You are a wonderful artist. You have sketched Kate like a Botticelli Venus when you were chatting and errrr….flirting in the cafe. If you were to paint Kate the way you see her, what setting would you want paint her in?

Well, thank you. *smiles his most dashing smile* I think Kate standing on a seashell clothed only in her long hair is pretty much the perfect setting for her.

If you were to paint her the way Vincent sees her, what would the setting be?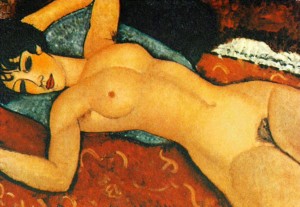 Well, I know Vincent is a great admirer of Modigliani's reclining nudes. *smiles mischievously*
But he's so chivalrous with Kate, I could see him picturing her as the medieval lady to his valiant knight.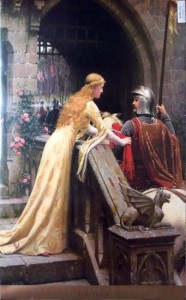 Although I'd probably put her on horseback…nude.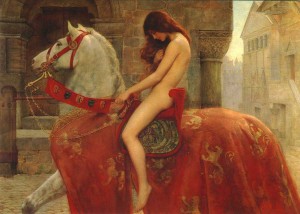 Just kidding.

For more Jules…in fact, for a whole novella full of Jules…you can pre-order my eNovella DIE FOR HER. In the DIE FOR ME timeline, it's DIE FOR HER 2.5 and is completely from Jules's POV.
Hope you enjoyed that little slice of Since this is Day 6 of JULESFEST, I have six prizes to give away! Like yesterday, the winner gets to choose 1 book from this selection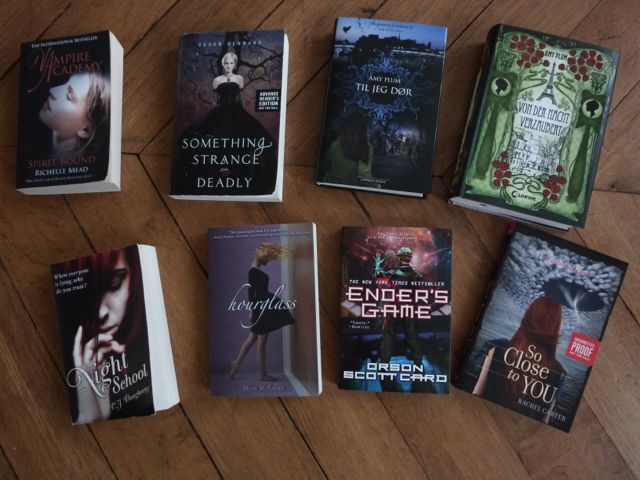 – and I'm adding a purple Paris bracelet to the bookmarks and bookplates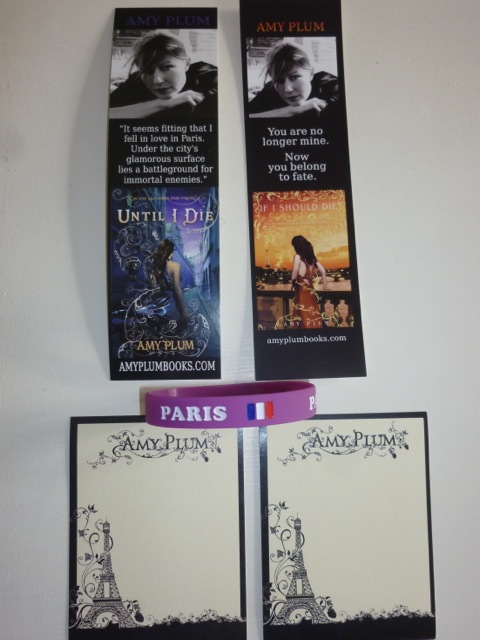 All you need to do to enter yourself in this random drawing is tell me what song reminds you of Jules, or what song you would add to the playlist that he uses when he's in his studio painting.