We're back with Julesfest on the 5th day of our celebration, and today's hot Jules shot is of British model Sam Way, suggested yesterday by Jeanine. And holy crap, we've got to agree because just check this out:
As you can tell – 2 or 3 photos just wouldn't do in Sam's case. I just have to ask…are people actually allowed to be this pretty? I'm sure there's got to be a law against it somewhere.
In any case, on Day 5 of JULESFEST I'm giving you a couple of images by Jules's friend from back in the day, Amadeo Modigliani. In DIE FOR HER, Jules shares some stories of being out on the town with Modigliani and the other Montmartre artists. And since several paintings by Jules bear a strong resemblance to those of this early 20th century artist, we've got to ask…who influenced who?
These are the kind of paintings hanging all over Jules's studio:
…which is why Kate balks about posing for Jules in Book 2: She knows he paints his models in the nude!!
Here's another Modigliani that bears a strong resemblance to portraits by Jules:

This is actually a portrait of Modigliani's girlfriend, Jeanne, who upon hearing of her lover's demise, threw herself out the window to her own death while pregnant with their child. Just to say…drama doesn't only happen in novels. Too bad Jules wasn't there to save her.
Since today is Day 5 of Julesfest, I have 5 gifts to give away. The first is identical to yesterday's gift:
with the addition of one book of your choice: either one of my foreign language editions (German, Norwegian or Bulgarian) of DIE FOR ME, or another YA novel from my collection. I will give the winner a list to choose from!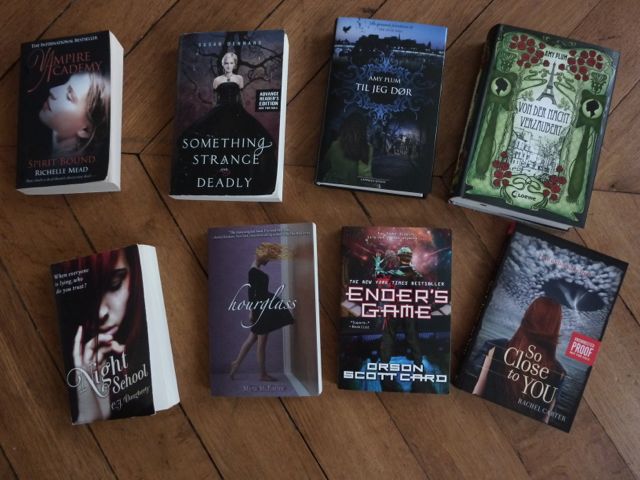 And to enter today's contest, I want you to choose an artwork that you would want Jules to offer you as a present. I mean, he knows pretty much EVERYONE from the last century in the Parisian art scene. But he also has a lot of good contacts and access to a lot of money!

So give me a link to the artwork you would wish him to give you. One that you wouldn't ever get tired of looking at. (Mine would be one of the two above Modilianis!!) And…go!