I have something exciting to give away this week. Remember when I told you that my friend Anna Collomore got a starred Kirkus review and we were falling all over ourselves with amazement and respect?
Well that book is coming out in just a couple of weeks (Feb. 7) and Anna very generously offered my readership the chance to win an ARC (advance reader copy). This one is going to be U.S. only since that's where Anna's stock of books is being kept (while she is being kept in Paris just across town from me!).
So check the cover: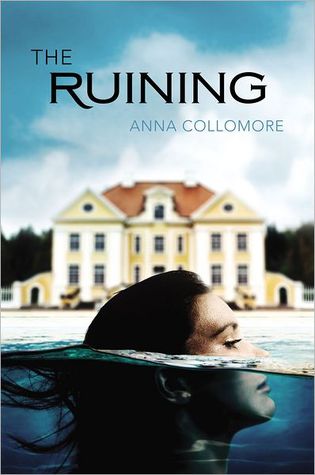 Isn't it awesomely creepy? And here's the description:
Annie Phillips is thrilled to leave her past behind and begin a shiny new life on Belvedere Island, as a nanny for the picture-perfect Cohen family. In no time at all, she falls in love with the Cohens, especially with Libby, the beautiful young matriarch of the family. Life is better than she ever imagined. She even finds romance with the boy next door.
All too soon cracks appear in Annie's seemingly perfect world. She's blamed for mistakes she doesn't remember making. Her bedroom door comes unhinged, and she feels like she's always being watched. Libby, who once felt like a big sister, is suddenly cold and unforgiving. As she struggles to keep up with the demands of her new life, Annie's fear gives way to frightening hallucinations. Is she tumbling into madness, or is something sinister at play?
The Ruining is a complex ride through first love, chilling manipulation, and the terrifying depths of insanity.
I can't wait to read it!!
So: to win the ARC of THE RUINING by Anna Collomore, all you have to do is show her some love. 🙂
Follow her on Twitter: @annacollomore
Friend her on FB: https://www.facebook.com/anna.collomore
Follow her on Tumbler: http://annacollomore.com/
Tell me in the comments below how many of those you did, and you'll have your name put in the hat up to 3 times for a random drawing. Again, this is U.S. only. (But you foreigners could always have the book sent to one of your American friends!)
24 hours, and….GO!