Yesterday marked the end of the UNTIL I DIE blog tour, which means that you finally had all of the clues you needed to put together the riddle. A couple dozen people successfully completed and sent it to me. And from those names, Randomizer.org chose Emily Rencich as the grand prize winner! (Congratulations, Emily!)
So here is the correct riddle:
Dark Way or guérriseur? Two ways to send
Vincent and Kate toward their happy end.
Lilies are white. Violettes are blue.
Who disappears when this story is through?
As I mentioned at the beginning of the contest, the riddle was just the first part of this giveaway. You now have two months to read UNTIL I DIE and email me with the answer to the riddle. (See my Contact Page for my email address.) If you answer it correctly, I will send you a signed book plate to stick inside your copy of the book! Be sure to include your mailing address in the email.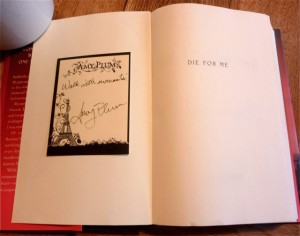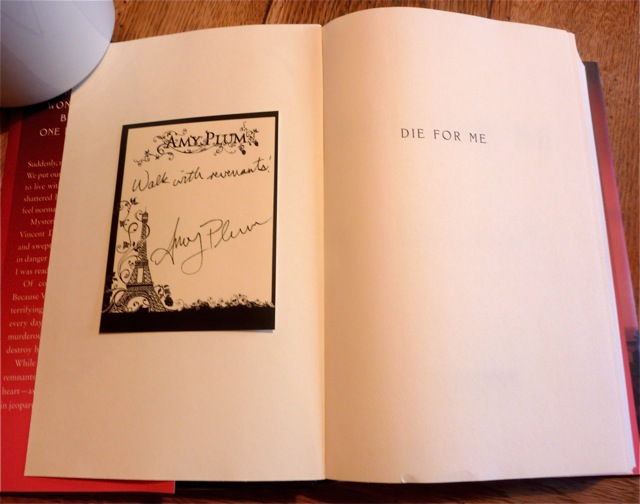 And, as I did with DIE FOR ME, if you leave a review of UNTIL I DIE on Amazon.com or BarnesAndNoble.com, I will send you a second signed bookplate!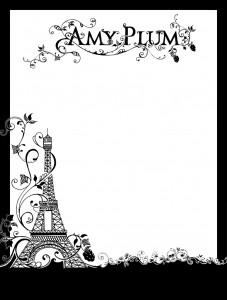 This is my little thank you to all of you for reading UNTIL I DIE, and for your support and enthusiasm for the DIE FOR ME trilogy. A big MERCI to you all!!