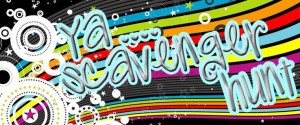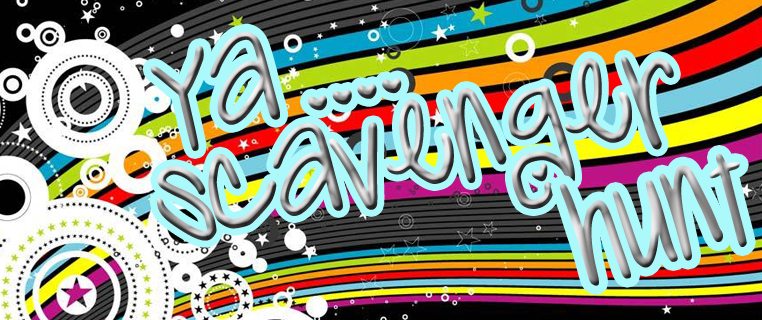 HELLO AND WELCOME TO THE YA SCAVENGER HUNT!
March 29-April 1, 2012!
This tri-annual event was first organized by author Colleen Houck as a way to give readers a chance to gain access to exclusive bonus material from their favorite authors…and a chance to win some awesome prizes! At this hunt, you not only get access to exclusive content from each author, you also get a clue for the hunt. Add up the clues, and you can enter for our prize–one lucky winner will receive TWENTY signed books, one book from each author on the hunt in my team! But play fast: this contest (and all the exclusive bonus material) will only be online for 72 hours!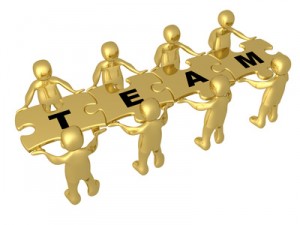 Go to the YA Scavenger Hunt page to find out all about the hunt. There are THREE contests going on simultaneously! I am a part of the YELLOW TEAM–but there is also a red team and a blue team. You can enter all three contests–which has a total prize bucket of SIXTY signed books!
(If you get stuck as you are moving through the hunt, click through to this page.)
SCAVENGER HUNT PUZZLE
Directions:
Hidden within my post is a single letter that is
yellow
. Make a note of that letter! It's a part of a scrambled phrase. Once you've visited all the author sites of the
yellow
team, you'll have all the letters you need to enter the contest.
Rules: Open internationally, anyone below the age of 18 should have a parent or guardian's permission to enter. To be eligible for the grand prize, you must submit the completed entry form by noon, Pacific Time, on April 1. Entries sent without the correct puzzle code or without contact information will not be considered.

Nancy's Bio: Nancy is the multiple-award winning, New York Times bestselling author of the young adult dark fantasy series WICKED, CRUSADE, and WOLF SPRINGS CHRONICLES.  She has also written novels and episode guides for "universes" such as TEEN WOLF, SMALLVILLE, BUFFY THE VAMPIRE SLAYER, HELLBOY, and others.  New short fiction will appear in TWO AND TWENTY DARK TELLS: DARK RETELLINGS OF MOTHER GOOSE RHYMES and SHARDS AND ASHES.
For this hunt, Nancy is featuring her book UNLEASHED.
Katelyn McBride's life changed in an instant when her mother died. Uprooted from her California home, Katelyn was shipped to the middle of nowhere, Arkansas, to her only living relative, her grandfather. And now she has to start over in Wolf Springs, a tiny village in the Ozark Mountains. Like any small town, Wolf Springs has secrets. But the secrets hidden here are more sinister than Katelyn could ever imagine. It's a town with a history that reaches back centuries, spans continents, and conceals terrifying truths. And Katelyn McBride is about to change everything.
Broken families, ageless grudges, forced alliances, and love that blooms in the darkest night – welcome to Wolf Springs.
Find out more information by checking out Nancy's website at nancyholder.com
or you can buy UNLEASHED here!
And without further ado, here is Nancy's bonus material!
*****
I am howling with joy to be on the hunt again! Here are two haiku written by one of the werewolves in the Wolf Springs Chronicles.
SONGS OF THE WE

R

EWOLF
Werewolf's deep hunger
running, howling, not for prey
but for love's conquest
Sharp wolf moon snowflakes
even humans seem to want
thick pelts of warm fur
#
*****
SO…You've found out about the Scavenger Hunt contest. You've seen Nancy's exclusive content.
Now's the part where I get to tell you about my very own:
UNTIL I DIE Contest!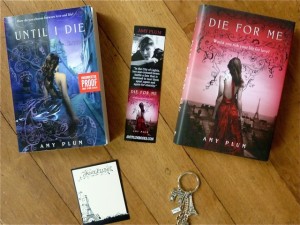 Enter up to 6 times to win a fabulous prize pack including a Paris keychain, signed bookmark and bookplate, a signed copy of DIE FOR ME and an ARC of UNTIL I DIE! (I know…huge prize pack!!!) (International.)
How to get your points:
follow me on Twitter at @iHeartRevenants
get a friend to follow me on Twitter
like me on Facebook
get a friend to follow me on Facebook
join my mailing list (on the right hand side of this blog page)
Leave me a comment here under this blog post telling me how many points to give you. Just leaving a comment counts 1 point. (And if you have done 1-4, give me your user names and your friends' user names so I can credit your points.)
Note: to be eligible to win you also need to submit a valid entry for the YA Scavenger Hunt grand prize.
Ready to go to the next website on the Scavenger Hunt? Let's go visit MYRA MCENTIRE!!