Last week I got word from my editor at HarperCollins that my title for Book 3 of the DIE FOR ME trilogy had been approved! So I tried to think of a fun way to let you all know what it was. And I decided to take a photo of me with each of the 4 words in the title at one of the important Book 3 locations.
I have been giving them in random order, one per day, on Twitter and Facebook. The fourth and last word will be revealed Sunday, February 5. I will open the comments on this post as soon as I post the last photo, and you will have until 10pm Paris time on Monday to leave a comment here with the correct title in order to win a signed copy of DIE FOR ME, signed bookmark, 2 signed bookplates (to place in your UNTIL I DIE and Book 3!), and zombie Eiffel Tower key chain. (International. One entry per person.)
UPDATE: THE LAST PHOTO IS AT THE BOTTOM OF THIS POST! And…go!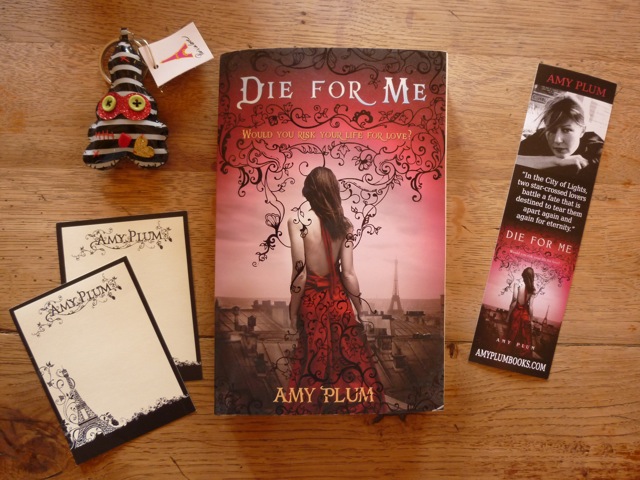 Here are the four words (in scrambled order):