I only received a few Advance Reader Copies of Book 2 from my editor this year, so have been doling them out VERY carefully. But this week everyone has a chance to win a signed advanced copy of…
UNTIL I DIE!!!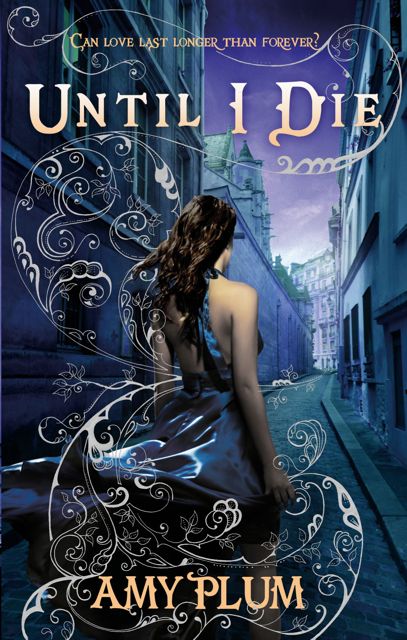 Yeah, I'm bringing out the big guns. 😉
Since this contest is going to take some work, I'm leaving it open for a week. Some of you will recognize my SPONSORSHIP CONTEST, since I did one last fall. This is how it works:
Each time you get someone who is not already following me on FB (facebook.com/amyplumfanpage) or Twitter (twitter.com/iheartrevenants) to follow or "like," you will win one entry into the contest. The contest is international and there is no limit on entries. At the end of the week (Monday, February 20 at 10am France-time) I will place all of the entries into Randomizer.org and randomly choose the winner. The more times your name is in the hat, the higher chance you will win.
To enter, just post a comment here with 1. your name, 2. whether you sponsored on FB or Twitter, 3. the friend you're sponsoring's FB or Twitter name*, so that I can check to see if they did indeed follow.
I won't do a running total for everyone like I did last time, because that took me HOURS, but I can post a total in the comments this Friday, 2 days before the drawing, to give you an idea of how many points you have.
So…start checking to see which of your friends is not yet following me, and begin racking up the points for my contest! Ready, set…you're gone!
*The fine print: a sponsored person does not receive a point for their own name, but they can then start sponsoring other people to earn their own points. Sponsors for people who unfollow and then follow again will be disqualified.