Yesterday I let you search for the leaked British cover of UNTIL I DIE…but today you get the real deal, in all its high-definition glory.
Are you ready to experience its swirly Parisian violet-and-sapphire loveliness?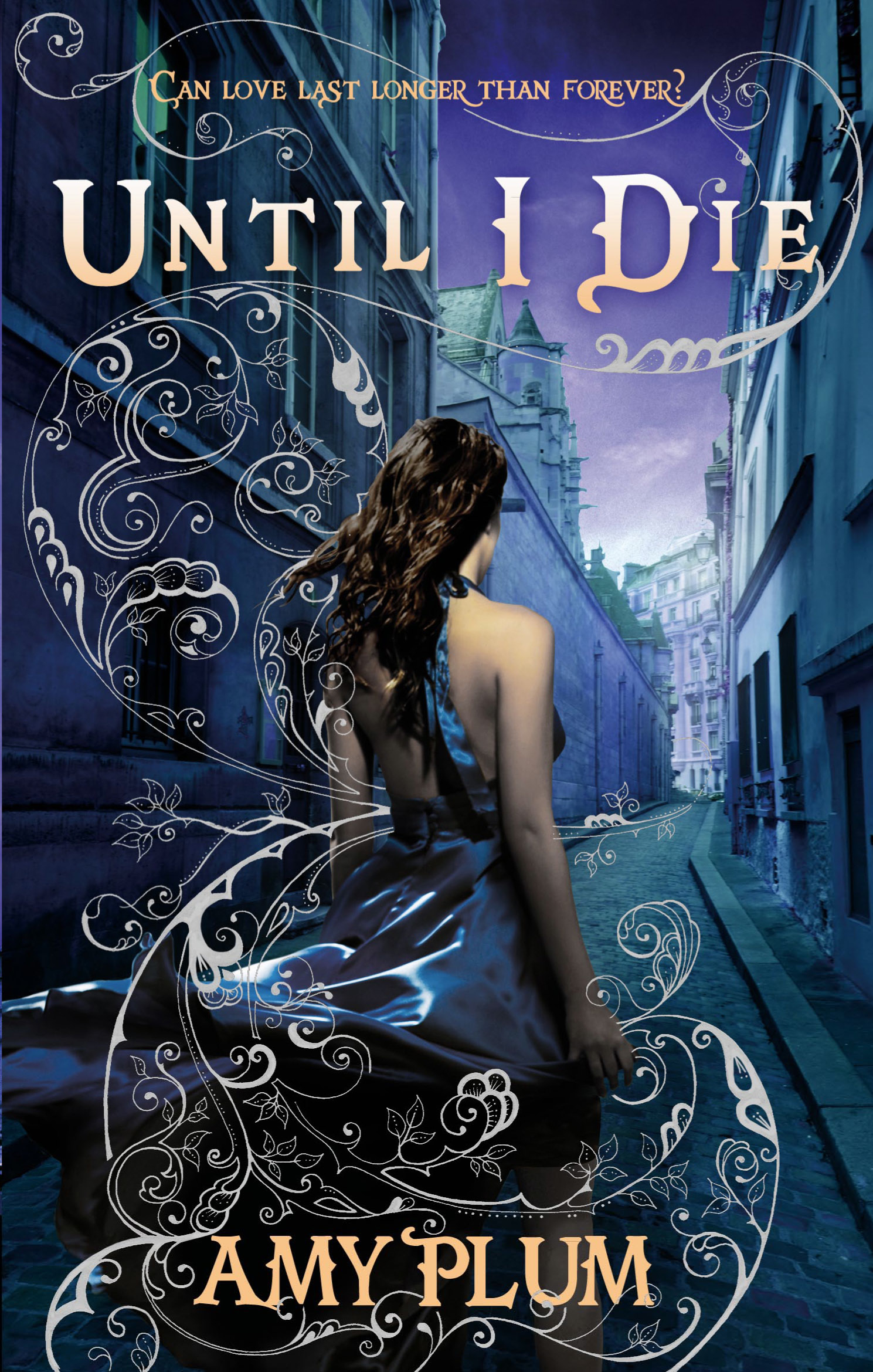 Sigh. It's gorgeous. Once again, Little, Brown/Atom used the talents of designer Mark Ecob and illustrator Johanna Basford to produce the sequel's cover. Do you recognize the swirls from DIE FOR ME? How about from the header of this blog? (Yes, I am a huge fan of Johanna's.) Once again, The Cover Fairy has waved her wand and made me a very happy author.
So this is the beginning of an exciting few months in the DIE FOR ME universe. HarperCollins will be coming out with the American cover soon, and I will be revealing that to you in the form of a countdown widget. (Along with a UK version, which I will make available at the same time.) I will be revealing the synopsis of UNTIL I DIE. And more teasers will be released.
But for the moment, running until Oct 31, I am having a cover reveal contest. I will be drawing one name for an Advance Reader Copy of UNTIL I DIE, and you can win several chances at having your name put into the hat by posting the UK cover to your FB, Twitter and Goodreads profile, as well as posting to your blog and other ideas you come up with to spread the cover news. Just tell me what you've done by commenting on this page, or leaving a tweet with the hashtag #UntilIDie. I will count up all of the points and do the drawing first thing in the morning on November 1 (France time).
Thank you all for helping me celebrate another beautiful cover for the DIE FOR ME trilogy!
-UPDATE – the winner is Nicole Cardenas! Congratulations, Nicole, and thank you to everyone who participated!